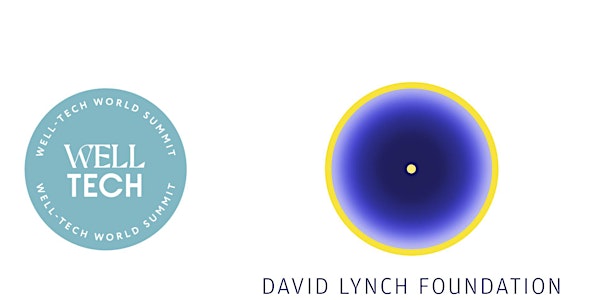 Introduction to the TM Technique
Join the Well-Tech World Summit & the David Lynch Foundation and learn the many benefits of Transcendental Meditation
About this event
The Well-Tech World Summit is thrilled to partner with the David Lynch Foundation to offer the Transcendental Meditation® (TM) program at the 2023 Summit. The evidence-based TM technique improves overall health and cognitive capabilities and reduces symptoms of stress, anxiety, and trauma.
Please join Sarah Sica, Director of Programs, Center For Health & Wellness at the NY flagship office along with UK-based TM teachers Deirdre Parsons, Executive Director of the Foundation in the UK, and Mark Heath, Director of the Brighton TM Centre, on Wednesday, October 19th at 1:00 PM EST (6:00 PM GMT) for a free Zoom Introduction to the TM Technique and details on how to register for the four-day TM course, which will run from March 20th-24th at Jurys Inn on the Waterfront in beautiful Brighton. This free hour-long Introduction is an informational session and is a prerequisite step to be eligible to register for the four-day TM Course to learn TM.
Participants will receive a special discount on Well-Tech World Summit tickets as well as for the four-day TM Course.