INVENT Webinar #5 - Machine Intelligence: From products to servitization
INVENT webinars for manufacturing PhD students present innovation & entrepreneurship concepts and best practices specific for the sector.
About this event
INVENT webinar series in SPRING are 5 webinars for manufacturing PhD students and professionals presenting practical examples of how to include and manage innovation into manufacturing companies, such as tutorials on how to model production, how to simulate it in useful software tools and how to transfer these benefits into actual production and into the company (i.e. how to create value), and on the application of methods of condition monitoring of production infrastructure and design of predictive maintenance solutions. The webinars also target how to offer these new technological solutions in the market (i.e. what business model).
This fifth webinar focus on the ability to identify technology trends in manufacturing, explore their innovation and business potential.
The webinar is ran by João Reis, Assistant Researcher at FEUP where he coordinates the industrial analytics research line at the Digital and Intelligent Industry Research Lab.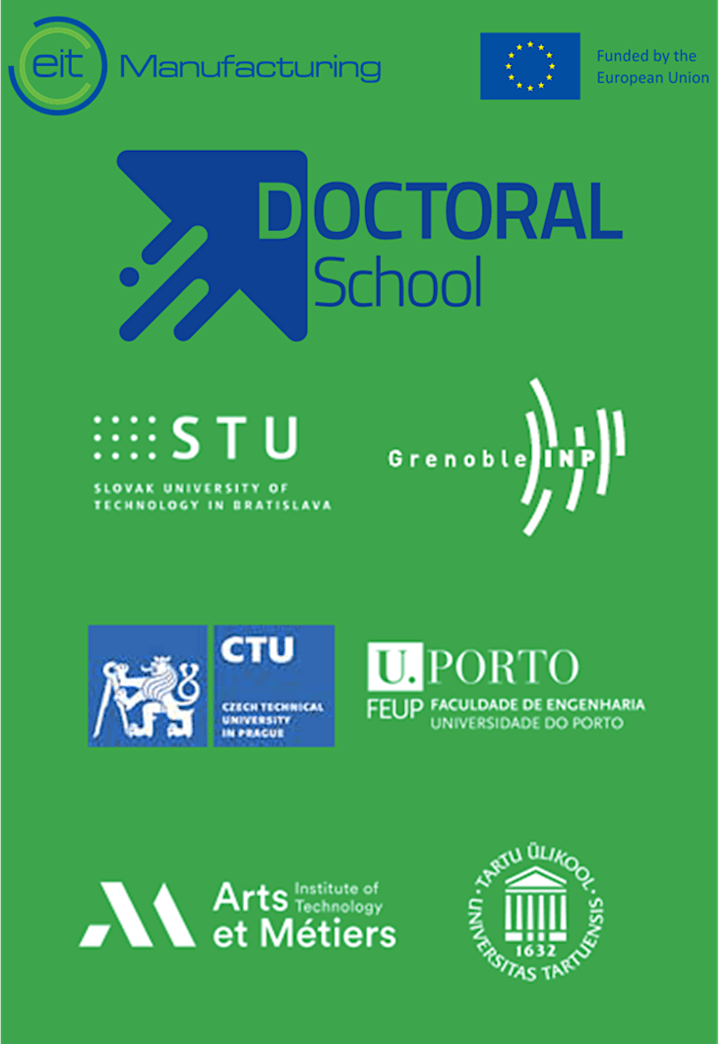 The EIT Manufacturing Doctoral School run an Innovation and Entrepreneurship programme, linked with international and cross-organizational mobility on top of PhD positions across Europe, through a consortium of six universities, as showed in the picture above. Checkout the EIT Manufacturing Doctoral School web page to discover main information : https://eitmanufacturing.eu/activities/eit-manufacturing-doctoral-school/
The webinars will be recorded and made available to the public. Joining the webinars you agree with the EIT Manufacturing privacy policy and data management, to share your contacts with the Doctoral School university partners, to the recording and sharing of the video: https://eitmanufacturing.eu/privacy-policy/
Organizer of INVENT Webinar #5 - Machine Intelligence: From products to servitization