Description
In 1998 Irish PEN set up an award to honour an Irish-born writer who has made an outstanding contribution to Irish Literature. This Award is for a significant body of work, written and produced over a number of years, and is open to novelists, playwrights, poets, scriptwriters etc.
Members of Irish PEN, as well as previous winners nominate and vote for the candidate. In keeping with the tradition started at the W.B. Yeats dinner in 1935, the writer is presented with the Award in the company of other writers at our annual dinner.
This year Irish PEN are delighted to be honouring Joseph O'Connor with the Irish PEN Award. The Award will be presented by President of Ireland, Michael D. Higgins on 10th February 2012 at the annual Irish PEN dinner, held at the Royal St George Yacht Club.
Booking is essential for this event.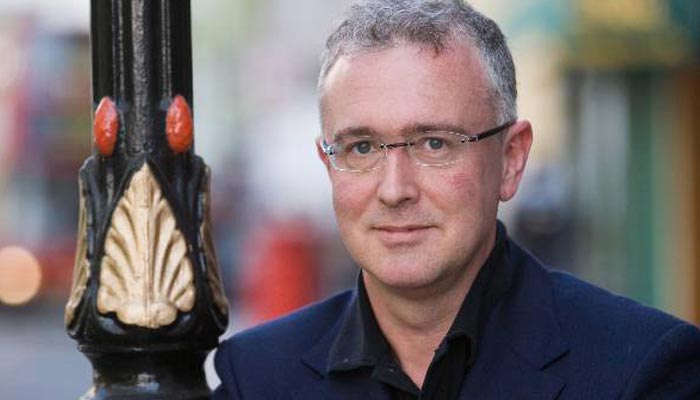 Joseph O'Connor was born in Dublin. He is the author of the novels Cowboys and Indians (short-listed for the Whitbread Prize), Desperadoes, The Salesman, Inishowen, Star of the Sea and Redemption Falls, as well as a number of bestselling works of non-fiction. He has also written film scripts and stage-plays including the award-winning Red Roses and Petrol. His novel Star of the Sea was an international bestseller, selling more than a million copies and being published in 38 languages. It won France's Prix Millepages, Italy's Premio Acerbi, the Irish Post Award for Fiction, the Neilsen Bookscan Golden Book Award, anAmerican Library Association Award, the Hennessy / Sunday Tribune Hall of Fame Award, and the Prix Litteraire Zepter for European Novel of the Year.

He was recently voted Irish Writer of the Decade by the readers of Hot Press magazine. He broadcasts a popular weekly radio diary on RTE's Drivetime With Mary Wilson and writes regularly for The Guardian Reviewand The Sunday Independent. In 2009 he was the Harman Visiting Professor of Creative Writing at Baruch College, the City University of New York. His most recent novel Ghost Light was published in June 2010 to rave reviews internationally and spent nine weeks as a number one Irish besteller. It was chosen as Dublin's One City One Book novel for 2011.
Organiser of Irish PEN Award Dinner
 Irish PEN had its first meeting in June 1935. It is an association of Irish Writers, associate members and friends concerned in the written word, in freedom of expression and in the love of Literature. Irish PEN is affiliated to PEN International.
To contact us, please visit www.irishpen.com, email vanessa@writing.ie. We're looking forward to meeting with you soon.