Description
Irish Sailing Cruising Conference 2018

Sat 17 February 2018


Clayton Hotel Leopardstown

Talks on the discovery and pleasures of cruising our coastine and beyond.
https://www.sailing.ie/cruising/2018-irish-sailing-cruising-conference/
09:30 - 10:30 Registration with Teas & Coffees
10:30 - 12:50 Presentations
13:00 - 14:00 Hot lunch in the Clayton
14:10 - 15:30 Presentations
15:30 - 16:30 Workshop Discussions with Teas & Coffees
17:00 Thank you and Close
This is the 3rd Irish Sailing Cruising Conference and follows the extremely successful conferences in Howth and Cork. This year's speakers reflect climate and changing times of our environment. We have taken on board feedack from our event survey and have carefully given extra time for questions and chat throughout the day, as well as the new addition of workshop discussions.
Every delegate will have the option to ...

Enter a Draw to win a Prize courtesy of Sponsors Union Chandlery
Entry to Union Chandlery Crew Club for discounts
Receive a deligate bag of information and offers
---
2018 SPECIALLY SELECTED SPEAKERS INCLUDE ...
The Adventures of Rogue Trader
with Claire McCluskey and Nick Russel
and their jouney to buying, restoring, registering a 56 ft wooden ketch and sailing west in the ARC.
Clean Coasts - Leave no Trace
We can make a difference
with Sinead McCoy of Clean Coasts An Taisce
The Wooden Boat Project
with Evie Conway and her one woman restoration of Saoirse, her beloved 26ft mahogany folk boat
The Irish Marine Weather Buoy Network
Meeting the needs of mariners, forecasters adn researchers
with Aodhan FitzGerald, Research Vessel Manager, Marine Institute
Stormy Poetry
Seamus Harrington will entertain us with a short and stormy poem
Break for Carvery lunch
Managing Offshore Storms
with experienced offshore sailor and author Alex Blackwell
New Developments in Infrastructure
with navigator Norman Kean of ICC Publications
Fishing Gear Marking Discussions
Open discussion with Norman Kean on the problems and ideas for solutions
Workshop and Discussion Stations
Organised small group discussions with the speakers and marine professionals, with Teas and Coffees served
The Union Chandlery Prize Draw will be at close
Cruising Association of Ireland invite you join them for Skipper's Supper
Invitations will be forwarded to all bookings.
Sponsored by Union Chandlery
Supported by Cruising Association of Ireland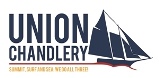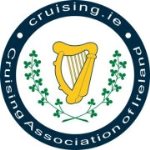 Clayton Hotel Leopardstown room rate option for delegates is currently as below, but I have asked for a better deal and will publish here if I manage to get one for you ...
Single €123 B&B
Double €135 B&B
Contact www.claytonhotels.com or call 01 2935000 to reserve a room.
Or check out Air B&B and other local Hotels and B&Bs in the area here