Sales Have Ended
Registrations are closed
Hi there Thank you so much for registering to attend tonight's Irish Sailing Zoomposium and we really look forward to sharing a great interactive evening with you. The waiting room will be open from 6.30pm and to make the most of the latest zoom facilities could we encourage you to please download the latest version of Zoom Client for Meetings. Go here https://zoom.us/download#client_4meeting and choose the Zoom Client for Meetings Version 5.4.3 update. To join tonight's Zoomposium follow this link ... https://us02web.zoom.us/j/87995422562?pwd=THNjTENGbDkvVFFoQXlMak9SaDlNQT09 Meeting ID: 879 9542 2562 Passcode: 261020
Sales Have Ended
Registrations are closed
Hi there Thank you so much for registering to attend tonight's Irish Sailing Zoomposium and we really look forward to sharing a great interactive evening with you. The waiting room will be open from 6.30pm and to make the most of the latest zoom facilities could we encourage you to please download the latest version of Zoom Client for Meetings. Go here https://zoom.us/download#client_4meeting and choose the Zoom Client for Meetings Version 5.4.3 update. To join tonight's Zoomposium follow this link ... https://us02web.zoom.us/j/87995422562?pwd=THNjTENGbDkvVFFoQXlMak9SaDlNQT09 Meeting ID: 879 9542 2562 Passcode: 261020
Join us for an interactive evening of sharing the achievements and the challenges of 2020 and identifying opportunities for sailing in 2021
About this event
19.00 ~ Live Panel Discussion
The night will kick off with a live panel discussion facilitated by Gail MacAllister of Irish Sailing and will discuss the panel's goals, adventures, scary moments and more with four incredible Irish sailors
Round Ireland World Record Holder - Pamela Lee
Volvo Ocean Racer Winner & Olympic Coach - Jamie Boag
Atlantic Adventurer and Marine Scientist - Vera Quinlan
Volvo Ocean On-Board Reporter Manager - Brian Carlin
The evening will be hosted by our very own leading facilitator Noel Davidson from Entrepreneur Academy.
19.45 ~ Facilitated Break Out Rooms
Then join a facilitated breakout room of your own interest group and share your experiences and challenges from 2020 and learn from each other, ways to prepare for next year's sailing season.
Room 1 - High Performance Racing: Escape from Lockdown! join 49er sailors Ryan Seaton and Seafra Guilfoyle in conversation from Portugal training camp with Performance Director James O'Callaghan
Room 2 - Race Management and Support: Following a roller coaster year for event organisers as a result of COVID-19, Sarah Louise and Alex Barry will share in some of the good news stories such as the successful launch of eSailing and 1720 Southerns plus they will share their top tips to ensure your events are safe for 2021
Room 3 - Training: Join Dave Garvey our Training Officer and James Lyons of "Sailing into Wellness" who will be discussing running courses in the COVID environment and capturing the stay at home holiday market
Room 4 - Cruising: Gail and her crew will be there sharing old shanty tails about who sailed where and when and looking to new horizons for next year
Room 5 - Club & Participation Nikki Curran from Sligo YC and Ciarán Murphy will focus in on the shared experiences from different clubs and give a quick update on funding and new participation programmes for 2021
20.30 ~ Live Interactive "Idea Generation" Session
We shall conclude the night with an interactive polling session facilitated by Noel to generate a common set of ideas that could reinvigorate our current members and identify possible new initiatives that we could implement to increase participation in 2021.
The Discussion Panel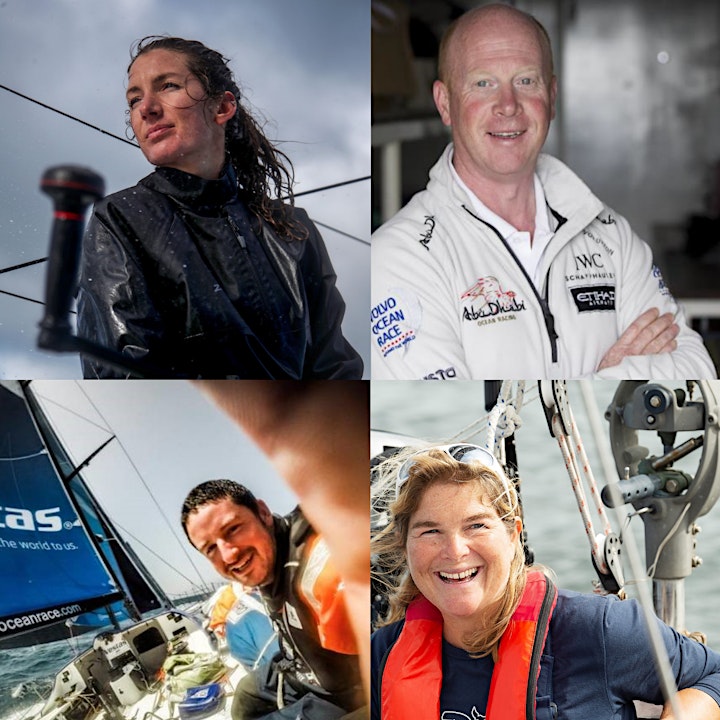 The Breakout Rooms
Which one will you choose?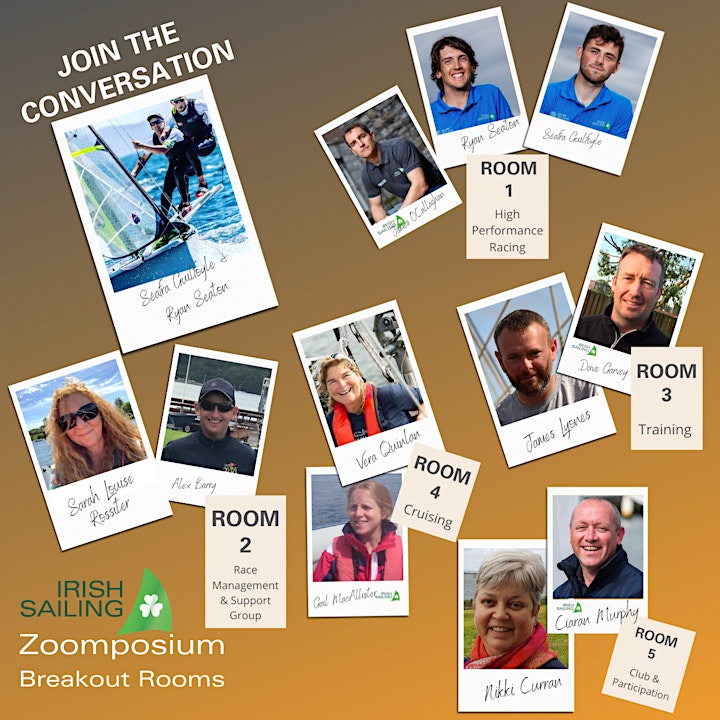 MC will be Noel Davidson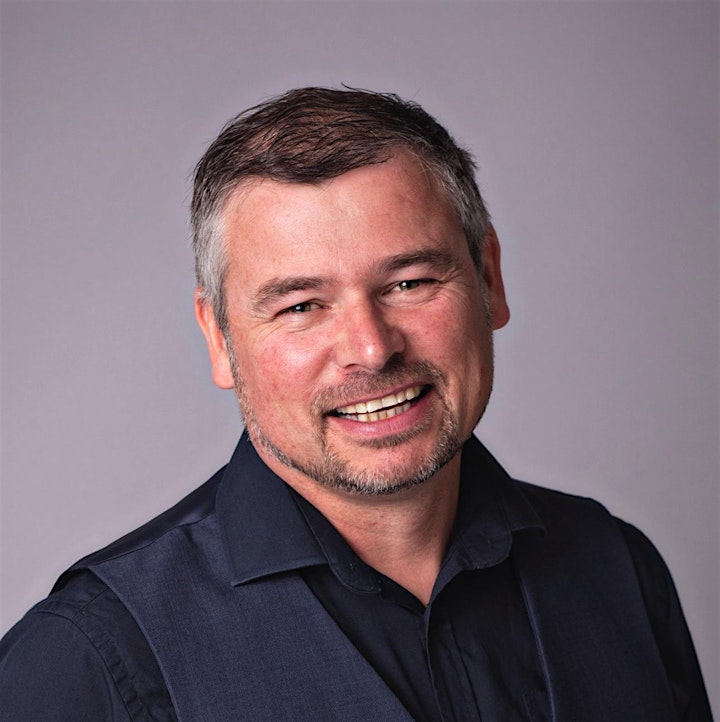 To enjoy the breakout room facility effectively you will need to ensure your Zoom Client for Meetings is updated.