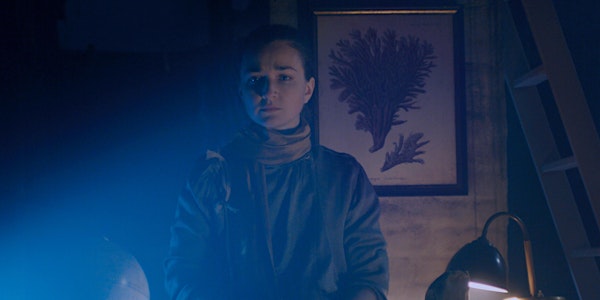 Irish Shorts 3 at Spook Screen
The very best in short Irish genre films
When and where
Location
Rochestown Park Hotel Rochestown Road Douglas T12AKC8 Cork Ireland
About this event
Awake in the Dark- Runtime: 10 Mins.
Director: Laura Sheeran and Kate Finegan
You're alone. You're walking home late at night. What would you do? AWAKE IN THE DARK is an artistic investigation of the female body in suspense. Fear elevates, lifts from the ground. We become separate to ourselves. Thoughts swirl, anxiety spirals and all there is left to do is find our way home.
The Summoning- Runtime 6 Mins. 18 Seconds
Director: Mark Kullas
Just for a laugh, a Dungeons & Dragons group of misfits has a go at summoning a real demon, and gets both more and less than they bargained for.
Handle with Care- Runtime: 3 Mins.
Director: Ross McClure
Craig gets more than he bargained for when he searches for a strange noise in his new apartment.
Medium - Runtime:10mins
Director: Mark Burke
Two film makers put their skills together to earn some cash as fake mediums.
Shadow Players- Runtime: 19 Mins 30 Seconds
Director: Mel Piper
Polaris is trapped in an underwater cocoon and the ocean around her is dead. So falling in love with this story traveller is a really bad idea. And he refuses to travel on, tired of all the sad endings out there. Alas Polaris' story is ending, too. Cracks begin to break across the story traveller's skin like they tear across the hull of the cocoon. He will die if he stays. To safe his life she comes up with the beginning of a new story, one into which only he can travel. All he has to do is follow the shadow lynx into the forest.
Bainne- Runtime: 17 Mins 52 Seconds
Director: Jack Reynor
In the last year of The Great Famine in Ireland, a stoic farmhand survives working for the local landlord. When he encounters a ghostly figure stealing milk his morality is questioned, and is beguiled on a journey of faith.