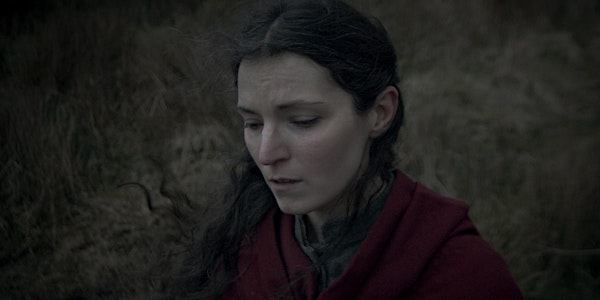 Irish Shorts 4 at Spook Screen
The best in Irish Genre short films
When and where
Location
Rochestown Park Hotel Rochestown Road Douglas T12AKC8 Cork Ireland
About this event
Behind the Mask- Runtime: 9 Mins 3 Seconds
Director: Stephen Thomas Ford
A young woman finds herself all alone at work, tormented by a creepy mask.
The Ghost Dog- Runtime: 2 Mins
Director: Jaime Posadas
The ghost dog is a cute ghost story about the process of grief and the importance of the bonds we make with our loved ones that follows the story Lizzie, a little girl grieving the loss of her dog, only to discover that it won't take too long for him to come back from the dead to be with her… And to grab some snacks along the way.
Safe Inside- Runtime: 12 Mins 56 Seconds
Director: Peter Young
Forever confined to the inside of an isolated cottage, Ethan's only companion is his Father, who describes in great detail the horrific state of the outside world. Curious about the wasteland beyond their barricaded home, he begs his Father to let him join his adventures. What he is met with however, contradicts everything he's even been told.
Lull- Runtime: 3 Mins 33 Seconds
Director: Brian Magner
A girl lures an unsuspecting victim into an abandoned building.
Femme Fatale Amalgamation- Runtime 9 Mins 50 Seconds
Director: Noel Holmes
a mannequin controlling People around it
Setanta- Runtime 1 minute 40 seconds
Director: Analiese Colette Culliton
The story of how Setanta came to be known as Cúchulainn. An adaptation of the legend's beginnings (in Irish with English subtitles)
Changeling- Runtime 25 Mins 8 Seconds
Director: Marie Clare Cushinan
Margaret is left isolated and alone with the inconsolable Oisin as Tomas sets off to sell his Poitín. On his Journey Tomas gets a glimpse into the harrowing realities beyond their doorstep while Margaret's mental state deteriorates at home. Things are not what they seem when Tomas arrives back. The family must fight to overcome their fears and superstitions.