Description
Main Sponsor:
IWFA Annual Workshop Thursday 16th May 2019, 8:30am
Networking Evening Wednesday 15th May at 7pm
Venue: The Heritage Killenard, Killenard, Co. Laois


---
---
Networking Evening
Wednesday 15th May at 7pm
Our networking evening will take place on Wednesday, 21st November at 7pm in The Heritage Killenard Hotel.
Finger food menus will be available and orders will be taken from the bar.

Please Note: This networking event is available for the delegates, members, exhibitors, sponsors and speakers of the IWFA Annual Workshop.
Accommodation: Our delegates attending the conference can avail of a rate of €130 single or €140 double, B&B at The Heritage Killenard. To book, please contact the hotel directly at https://www.theheritage.com/

---
Lunch Sponsor:

---
---
IWFA Conference Agenda
Thursday 16th May, Registration open 8:30-9:30am
Registration Desk Open at 8:30am-9:30am

Tea / Coffee and Biscuits will be served in The Exhibiting area between 8:30 to 9:30am
9:30am Welcome Address Chair Grattan Healy
9:40am Keynote Address Mark Foley, CEO of Eirgrid, "Towards a Carbon free Grid"
10:00am First Session
10:05am "RESS / Action Plan / 2030"
10:25am Karen Trant, CRU | Director of Energy Networks & Water, "ECP 1 & 2 / Brexit & I-SEM"
10:45am ENERCON's presentation, "Technology Advancement on Turbine – Examining the options for reduced turbines with higher efficiency"
11:05am Q&A
11:15am Exhibiting Viewing & Tea/Coffee break
12:00pm Second Session, Options for Community Renewable Development. Panel Discussion & Debate on "Risk vs Reward in development models"
12:05pm "Example of Developer & Community Led Model"
12:15pm Declan Collins, Vensys, "Example of Hybrid Led Model"
12:25pm Cormac Walsh, Energy Co-Ops Ireland, "Work to date in Ireland"
12:35pm Ruth Buggie, SEAI, "Sustainable Energy Communities"
12:45pm Q&A
13:00pm Lunch
14:00pm Third Session, "Planning / Safety & Funding"
14:05pm "How Regional Development Fund might support more renewable integration"
14:25pm Ronan O'Meara, EnergyPro, "Safety In Wind"
14:45pm "Planning & Judicial Review"
15:05pm Q&A
15:25pm Conference Close
---


Exhibitors: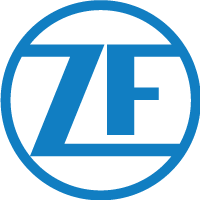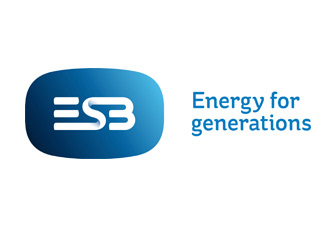 ---
All are welcome - if you are interested in booking an Exhibitor Stand or a Delegate ticket, contact us today:
IWFA | +353 5677 90856 | events@mnag.ie
Member Ticket: €150
Non-Member Ticket: €200