ISA TechBrew - 17 January 2013
When and where
Location
Dame Ln Dublin 2 Dublin Ireland
Description

Join us for the next ISA TechBrew, on Thursday 17th January, 7.00pm at 4 Dame Lane, Dublin 2.

Run by the Irish Software Association (ISA), ISA TechBrew is an informal gathering of software company management and technology leaders, getting together to chat over a bite and a beer.
Theme of the evening: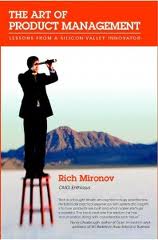 Hear from experienced agile and product management professionals in Irish software companies debate the challenges and opportunities of Agile Product Management with Rich Mironov, Silicon Valley veteran, Product Camp founder, and "product guy" at six tech start-ups.
Speakers this month:
Rich Mironov, a Silicon Valley product management veteran, will open the

session with some insights from his agile product management experience: Is there such a thing, and where have the early agilists wandered away from the realities of the software marketplace?
Rich is a visiting faculty member of the DIT Product Management programme sponsored by ISA Skillnet.
Rich will be joined 'on the tables' by agile and product management professionals from leading Irish technology companies.
Rich Mironov is a serial entrepreneur and agile "product guy" including stints as founder/CEO, VP Product Management/Marketing and go-to-market strategist. He is a veteran of six tech start-ups and dozens of consulting engagements to large and small tech companies worldwide. He founded the first Product Camp and writes the Product Bytes blog on software, start-ups, and the inner life of product managers. Rich is author of the popular book 'The Art of Product Management'.
Siobhan Maughan, Vice President, Product Management at Openet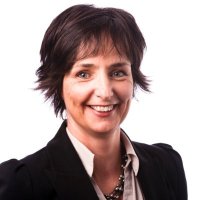 Siobhan Maughan has over 20 years experience in the software industry, most recently as Vice President of Product Management at Openet. Having joined Openet 5 years ago as a Product Manager for the Openet Policy Manager product she is now responsible for a portfolio of products that enable the world's largest and most complex service providers to monetize their services and to operate more efficiently. Prior to her time in Openet she held a number of roles across engineering and marketing for telecommunications companies including Silicon and Software Systems and Eicon Technologies.
John McQuillan – OpenJaw President, Head of Product Development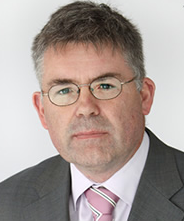 John is one of the co-founders, along with Seán Mac Roibeáird and John Lambe, of OpenJaw Technologies. As President, John has guided the Company through continual growth to being a leading online technology partner of the world's biggest travel brands.
For over 25 years, John has been a senior executive at the forefront of travel technology working for companies such as Datalex and Westinghouse Canada. During his career, he has worked with many of the world's leading travel companies, including Airlines, Online Travel Agencies, Hotel Groups and Loyalty Programmes, gaining considerable insight into their specific industry requirements and providing expert insight on successful eCommerce strategies.
ISA member or not – all technology companies are welcome!


You can register for this event by clicking the following link
http://isatechbrew2013.eventbrite.ie
If you have any questions you can contact Patricia Keogh by phone +353 1 605 1582 or email patricia.keogh@ibec.ie.
This event is kindly sponsored by the ISA Software Skillnet.