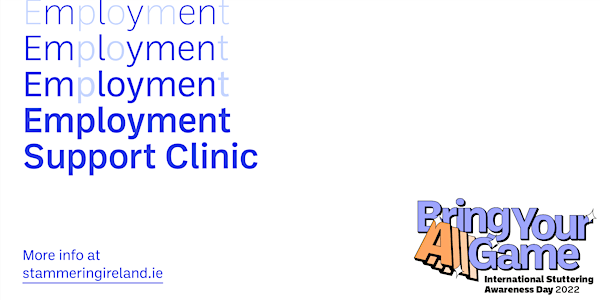 ISAD Employment Support Clinic
ISAD Employment Support Clinic
About this event
As part of ISAs week long celebration of International and National Stammering Awareness Day, we are offering our Employment Support Clinic on the 19th of October.
One to one consultations are available on the 1st Wednesday of every month from 10am - 1pm. Please register and we will contact you to schedule an appointment.
The ISA Employment Support Clinic is a dedicated employment support service for job seekers, unemployed ISA members or those looking for advice and support in employment matters.
What people have said;
'The ISA Employment Support Service has been a great help to me. Working with Georgina has opened my eyes to potential jobs and career paths that I hadn't considered. She has provided useful, practical tips for filling in application forms and preparing for interviews. Most importantly, I feel much more confident about addressing my stammer with potential employers. I would strongly recommend using this service.'