Transitioning to a Brighter Future for Ireland
About this event
Irish Solar Energy Association (ISEA) annual virtual conference will take place on 14th & 15th October 2021 on a secure virtual platform. This year marks a historical significance for solar in Ireland as Government continue to discuss its first ever support for the industry in the form of a Renewable Electricity Support System (RESS). The signal to market is strong in 2021, the future is bright and prosperous for those that have invested time and energy in developing projects in recent years.
During this unique conference you will hear from industry experts from home and abroad, across the supply chain, on how a successful solar industry in Ireland will be transformative in job creation and investment. Solar Ireland will be a virtual roadmap to where the opportunities and challenges are. Solar Ireland 2021 will be host to the who's who of the best and brightest minds on all matters solar.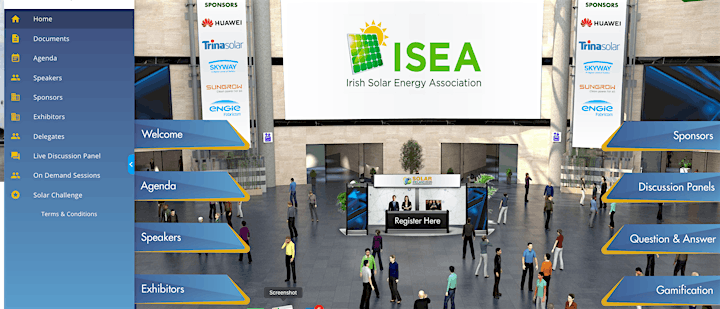 Organiser of ISEA Solar Ireland 2021
This event is organised by BoxMedia who are an Irish events company based in the Midlands who work in a number of industry sectors including: (Pharmaceuticals, Energy, Renewables, Data Centres, Environment, leisure, healthcare, etc) and provide communication platforms within these important Irish industry sectors.