Irish Sexualities and Genders Research Network seminar with Dr Ernesto Vasquez del Aguila
About this event
The ISGRN welcomes Dr Ernesto Vasquez del Aguila who will give a presentation on forced sterilisation and reproductive justice in Peru.
It is estimated that more than 200,000 women were sterilised without giving free, prior and informed consent in Peru between 1996 and 2000. This project places forced sterilisation within the frameworks of precarity and reproductive justice to understand policies that legitimised the violation of women's rights irrespective of the type of political regime: forced sterilisations during a dictatorial regime and denial of access to sexual and reproductive rights during a period of democracy.
Through document analysis, this talk examines narratives around sterilisation and reproduction produced by policymakers, political and religious leaders and health care practitioners during these two political periods. It shows the continuity of the struggle that marginalised populations face in exercising their reproductive rights in the context of symbolic and structural inequalities.
The event will take place online via Zoom. The Zoom details will be sent to registered attendees via Eventbrite in advance of the event.
All attendees must agree to follow the ISGRN online events policy which is available to read on our website.
For further details of other upcoming seminars in the ISGRN Spring 2022 Seminar Series, follow our Twitter account!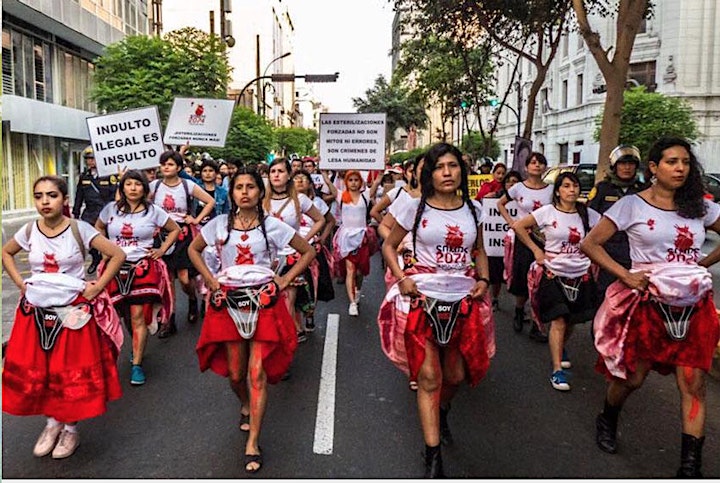 A demonstration in Lima to denounce forced sterilizations.
Credit: DEMUS