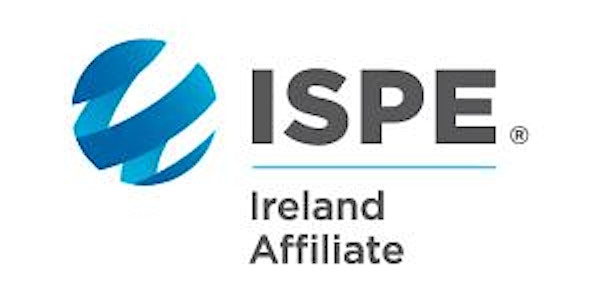 ISPE IRE Seminar - Ireland's Preparedness for New Modalities
ISPE Ireland Evening Seminar and WIP Masterclass
When and where
Location
University of Limerick Analog Devices Building Building No. 41 Limerick City Ireland
About this event
Join ISPE Ireland Affiliate for our next Face to Face event on Thursday October 6th in Bernal Institute, Limerick where we'll be running a number of exciting sessions throughout the day!
1.15-5:00 PM – Pharma 4IReland Labs 5.0 Workshop
Following on from a Labs 5.0 workshop held in May, we're inviting Lab reps from Life Sciences & Industry reps to come together for a group session to exchange ideas on best practice, breakthrough innovation and information on laboratory operations and systems.
3.00 - 5.15PM – WIP Masterclass session with Lucy Gernon
"3 Secrets to More Success and Less Stress in Your Leadership & Life"
Award Winning Executive Coach, Lucy Gernon, founder of Powerhouse Revolution& Podcast Host, is an expert in work-Life Balance and Mindset. Lucy, will share her experiences of working in the Pharma Industry and career tips on how to build confidence, leadership skills and much more. This will be followed by networking and round tables for all attendees to connect with each other and on topics of interest following the session.
If you're a student interested in attending, we highly recommend you do so! This is a great opportunity to interact with industry leaders in a small group setting who will be happy to help with any career advice you may require!
6.00PM - Evening Seminar on "Ireland's Preparedness for New Modalities"
In the evening we'll host a series of talks from Industry leaders exploring Ireland's Readiness for New Modalities.This will be an interactive event where attendees will learn about challenges for the Irish Industry, have the opportunity to network with industry peers, pose questions to presenters and share hints and tips on achievements in this space!
We are delighted to be hosted by the PMTC at University of Limerick and look forward to meeting both existing and new members on October 6th
Please note spaces are limited across the event so book your tickets ASAP to avoid disappointment.
kindly sponsored by; Regeneron - https://www.regeneron.com/ https://www.pmtc.ie/