"Evolution from Technical to Business Leader"
About this event
Speakers on the day;
Mike Martin
President, with responsibility for setting Strategic Direction (CAI)
Mike invested his career of 30+ years in the pharmaceutical industry. Mike is a Mechanical Engineer with a Master's in Business Administration. He has a variety of experiences in engineering, operational leadership, engineering leadership, and large-scale project management in diverse global settings.
Laura Noonan
Director of Strategy, OpEx, PMO & Tech Training (BMS Ireland)
With over 27 years' experience on both the Development and Commercial Manufacturing sides of the business, spanning both small and large molecules, Laura has held roles of progressing seniority in various disciplines including Process Development, Capital Projects, Manufacturing and Technical Services.
Kindly sponsored by;
LSC : https://lscconnect.com/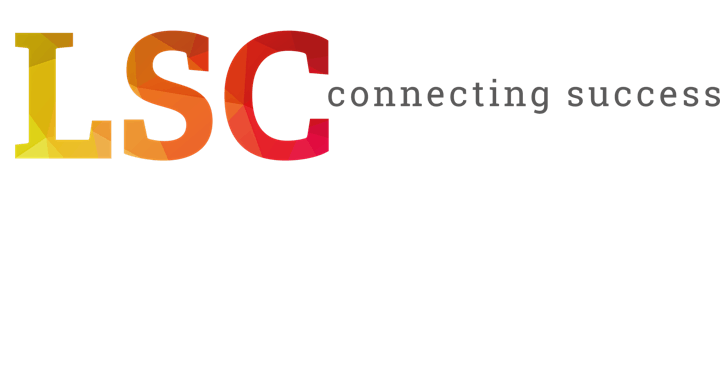 Organiser of ISPE Irl Women in Pharma Webinar "Evolution from Technical to Business"
Founded in 1980, today ISPE serves 18,000 members worldwide and continues to work to keep industry professionals informed of the latest technological and regulatory trends that are occurring in the marketplace.
All technical areas of the pharmaceutical manufacturing industry are represented among the ISPE membership. Microbiologists, chemists, QA/QC, production, process development, engineers, pharmacists, regulatory and training personnel, academia, suppliers, and other professionals contribute their expertise to the industry through their participation in ISPE activities. Furthermore, the networking benefits of ISPE membership extend beyond the pharmaceutical industry. ISPE enables Members to develop contacts around the globe by providing a forum for beneficial interaction with government officials, contractors, vendor representatives, academics and students all in the interest of offering practical solutions to everyday   situations.
ISPE is committed to the advancement of the educational and technical efficiency of its members through forums for the exchange of ideas and practical experience.
ISPE Ireland Affiliate started in 1989 and has membership from all sections of the Life Science Industry in Ireland.    
The Ireland Affiliate will provide present and prospective ISPE Members with local opportunities to discuss topics of related interest with their colleagues; to hold meetings and/or workshops   on a regular basis; and to promote membership in ISPE. The objectives of the affiliate are to:
Provide continuing education for technical professionals in the pharmaceutical and medical device industries.
Act as a forum for the exchange of ideas and information on regulatory, safety and other requirements.

Promote the interests of scientist, engineers and other professionals involved in technical disciplines related to the pharmaceutical and medical device industry.

Foster and encourage favourable relations among its members and related professions. 

Provide an opportunity for open discussion with Regulatory Authorities.
__________________________________________________________________________________________
ISPE, the International Society for Pharmaceutical Engineering, is the world's largest not-for-profit association serving its Members by leading scientific, technical and regulatory advancement throughout the entire pharmaceutical lifecycle. ISPE is committed to the advancement of the educational and technical efficiency of its members through forums for the exchange of ideas and practical experience.

ISPE Ireland Young Professionals (YP) was established in 2014 as a branch of ISPE Ireland.  This group was set up specifically to support young professionals in the pharmaceutical industry. Within ISPE, a Young Professional is someone with less than 10 years of work experience in the life sciences industry or is interested in working within the industry.
The YP group is made up of the next generation of decision makers in the pharmaceutical industry as well as those who have recently made the switch from other backgrounds.
"Our mission is to create a welcoming, comfortable environment at all levels of ISPE wherein young professional have unrestricted opportunities to network with peers, mentors, and other professionals, gain fundamental and advanced knowledge about the industry and their areas of professional interest, and grow their skills as needed to become industry professionals and the ISPE leaders of tomorrow."
The ISPE YP, alongside the ISPE main committee run a number of events and initiatives throughout the year wherein knowledge, technologies and experiences are shared amongst like-minded industry professionals enabling the development of relationships and professional networking. ISPE Ireland YP is committed to the advancement of the educational and technical efficiency of its members in the interest of advising on and offering practical solutions to everyday situations
_________________________________________________________________________________________