Community discussion about migrant families' experiences of children entering state care
About this event
AkidwA (the national network for migrant women in Ireland) and African Social Workers Ireand (ASWI) wish to invite all parents of migrant children who have been in state care to attend a community discussion about the challenges faced by migrant parents in Ireland and to talks and listen to eachothers' experiences.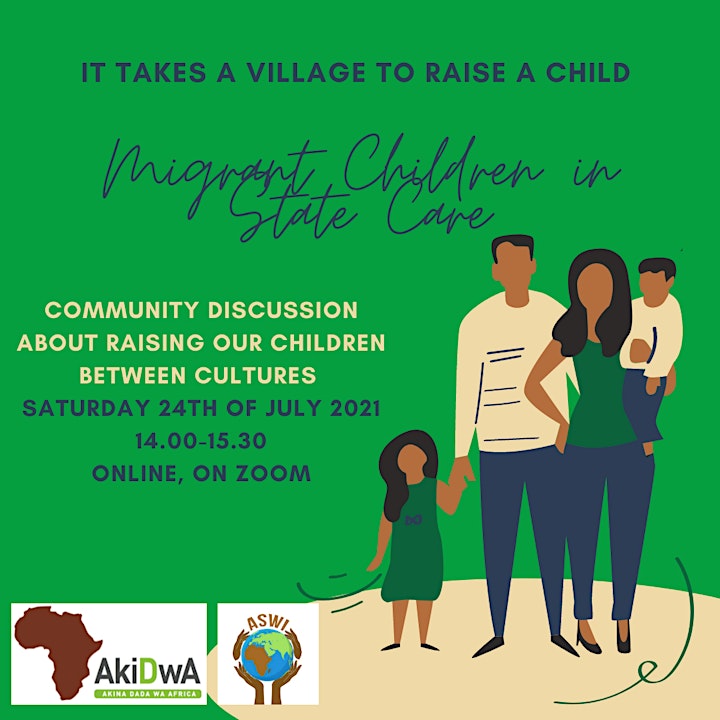 Who are AkiDwA?
Akina Dada wa Africa-AkiDwA (Swahili for sisterhood) is a national network of migrant women living in Ireland which was established in 2001. AkiDwA's vision is a just society where there is equal opportunity and equal access to resources in all aspects of society – social, cultural, economic, civic and political. Our Mission is to promote equality and justice for all migrant women living in Ireland.
To learn more head to our website: https://akidwa.ie
You can also stay tuned to the AkiDwA social media platforms for news and updates on future events:
You can also watch recordings of the past masterclass sessions in this AkiDwA@20 series on our Youtube Channel
How can you support our work?
If you wish to support AkiDwA's ongoing work to assist migrant women living in Ireland deal with the challenges they face, please feel free to donate to the organisation or become a member.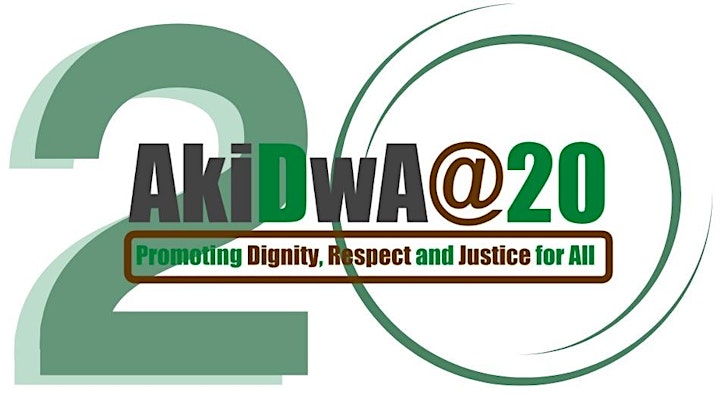 Organiser of It Takes a Village to Raise a Child: Migrant Children in State Care
AkiDwa is the network for migrant and African women living in Ireland
Established in Dublin in 2001, AkiDwA has been representing migrant women in Ireland for almost two decades by providing policymakers with the unique perspective of a migrant-led national women's organisation. AkiDwA takes a holistic approach to integration that involves promoting both a migrant and a gender-specific approach to public services and by encouraging migrant women to access mainstream services and initiatives. We promote equality and justice for all migrant women in Ireland by ensuring equal opportunities and equal access to resources for all.
AkiDwA is based at Unit 2, Killarney Court, Buckingham Street, Dublin 1 
Registered Charity Number 20063641/ CHY No 17227