Description
Your choice of complimentary activities to be enjoyed at the ITAA conference on Friday, 30th of November
The morning organised events conclude at 2:00 PM.
After this you may wish to relax or explore Philadelphia some more. VisitDiscoverPHL to find things to do and many trip-planning essentials.

Below are 3 options of complementary activities for the afternoon.
Places are limited so don't delay! Registration for activities closes Monday the 19th of November.
Click on the green register button to make your choice.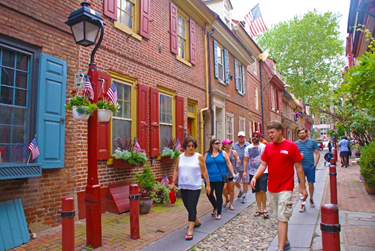 1) CENTER CITY HOLIDAY TOUR provided by Philly Tour Hub
- Total Number of Spaces: 36
- Start Time: 2:30 PM
- Meeting Location: Marriott Downtown Hotel Lobby

- Description: Get into the holiday spirit in the heart of Philadelphia! You'll delight in the lights, sounds, smells, and tastes of the holidays - including enjoying a festive show of classic Christmas songs featuring the world's largest pipe organ! You'll experience some of Philly's greatest holiday traditions, both inside and out, all while hearing some fantastic Philadelphia info from your local guide
- Web link:https://www.phillytourhub.com/Home.aspx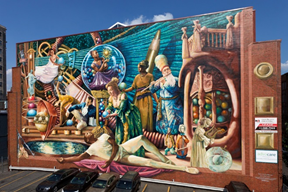 2) MURAL MILE provided by Mural Arts Philadelphia
- Total Number of Spaces: 20
- Start Time: 2:30 PM
- Meeting Location: Marriott Downtown Hotel Lobby
- Description: Experience firsthand how art ignites change: explore the world's largest outdoor art gallery and get to know Philadelphia's stunning mural collection on an exciting guided tour! Weave through diverse neighborhoods on foot, and get inspired by the incredible public art that makes Philadelphia the mural capital of the world. Wander through Center City neighborhoods, and get up close and personal with the stunning murals that represent a variety of themes, artistic processes, and public art at its finest.
- Web Link: https://www.muralarts.org

- PHOTO CREDIT: Philadelphia Muses © 1999 Meg Saligman / City of Philadelphia Mural Arts Program, 13th and Locust Streets. Photo by Steve Weinik.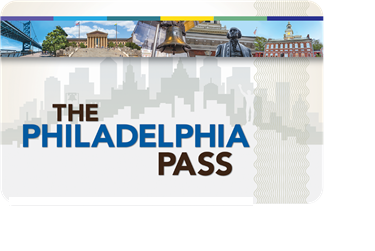 3) THREE CHOICE PHILADELPHIA EXPLOER PASS provided by THE PHILADELPHIA PASS
- Total Number of Spaces: 20
- Start Time: Upon Receiving Pass
- Description: An Explorer Pass is a multi-attraction pass that includes admission to your choice of 3. Your Explorer Pass gets you into over 30 included attractions . No need to decide before your trip, choose as you go from the options included with your pass. Simply present your pass at included attractions for admission. Pay nothing at the gate. Visiting your first attraction activates your card. Then, you'll have 30 days to use your pass. **YOUR PASS WILL BE EMAILED TO YOU PRIOR TO ARRIVAL**
- Web Link: https://www.philadelphiapass.com/
To make your choice click on the green register button