Description
Dear ITU Coaches & Athletes,
ITU National Squad Session - September 2018
Location: Tallaght
Training Fees: €15

Time: 14.00 - 18.00
Age: Cadets, Juniors & Seniors
Coach: Robert Taaffe
Eligibility for participation - Refer to ITU NATIONAL SQUAD Criteria June 2018 [Please do not register or enquire if you do not meet current criteria, ineligible registrants will be removed]
Training will be the first in series of Squad Sessions for ITU Elegible Squad Members, and will outline squad structure 2018-2019.
Coaches Welcome, No Spectators in hall.
PLEASE REGISTER IN GOOD TIME TO ASSIST TRAINING PLANNING.
Thank You
ITU High Performance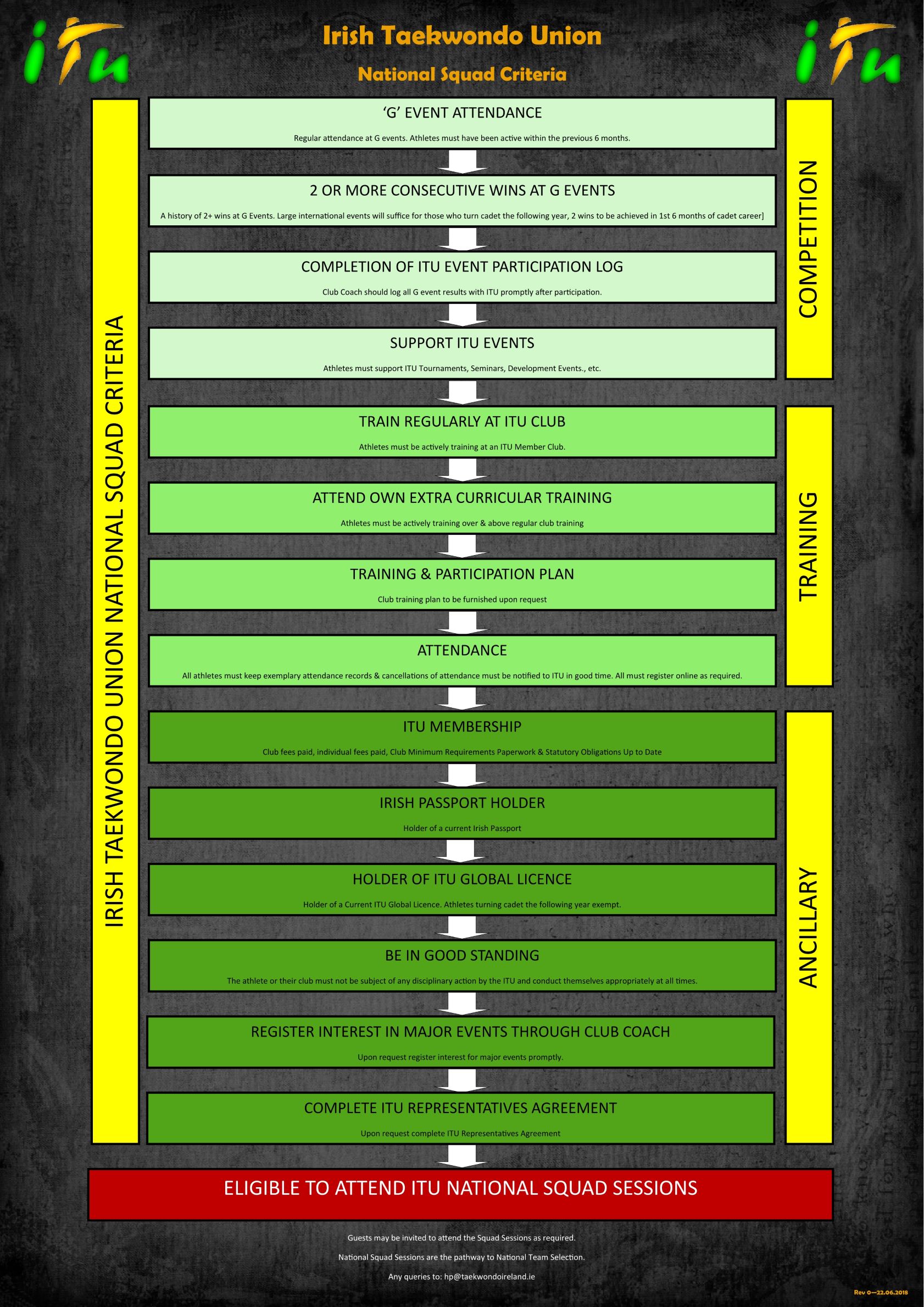 Note:
The ITU reserves the right to capture photography of training for promotion or analysis reasons and may broadcast online or through printed media.
If you do not wish for your image to be shared please contact itu at hp@taekwondoireland.ie