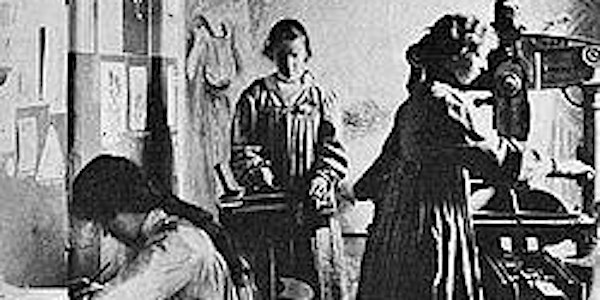 IWWN Symposium: Collaborations and Networks
Irish Women's Writing Network online symposium 2021
About this event
This symposium, September 3 – 4, 2021 will explore the various ways in which Irish women writers engaged in and developed diverse creative collaborations in order to produce a wide range of works. It seeks to investigate how they created their material(s), sometimes crossing over from one media to another or seeking avenues for publication outside of traditional routes. In doing so, the symposium will consider not only the ways in which women crossed borders but also the extent to which they managed to embrace multiple places at the same time. The conferece will start at 1pm (Irish time) on both days .
The online symposium includes a number of special events including
Garry Hynes in conversation with Dr Anna Pilz
8pm Friday, September 3rd (Irish Time)
Irish Women's Writing Past & Present in the North American Context panel
New York Irish Center and executive director, George Heslin, will contribute a panel on 'Irish Women's Writing Past and Present in the North American Context' led by New York based Irish writer and journalist, Sadhbh Walshe. Sadhbh will lead a panel of Irish women writers based in the United States: Yvonne Cassidy, Emer Martin, and Belinda McKeon. 
3pm Saturday, September 4th (Irish Time)
Tickets
There are three tickets available for the symposium
TICKET ONE: Full conference & ALL events (Everything!)
TICKET TWO: Garry Hynes Interview ONLY
TICKET THREE: North American Context Panel (New York Irish Centre) ONLY
The symposium will take place on Microsoft Teams and we recommend downloading the Teams app
For more details:
https://irishwomenswritingnetwork.com/virtualsymposium/