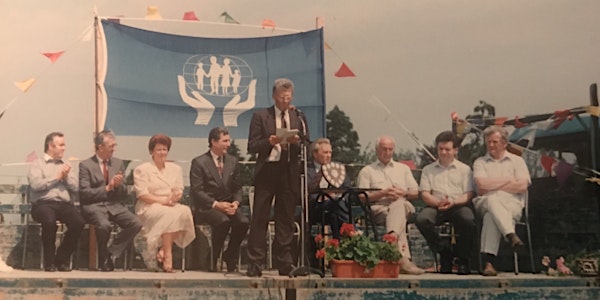 Jerry Lyons Athletics Academy
The Jerry Lyons Athletics Academy for athletes and coaches in Tipperary
When and where
Location
Ballynonty Ballynonty Ballynonty Ireland
About this event
This event takes place in Ballynonty Community Field on 25th July 2020 from 11:00 to 13:00 and is open to all coaches in Tipperary and all athletes (born 2005 or earlier) in Tipperary. It is a free event. Refreshments will be provided to all attendees as well as follow on materials from all coaches regarding their coaching approach.
There will be two workshops delivered as well as an athlete Q&A session.
Sprints Workshop: Shane McCormack and Jeremy Lyons
Shane McCormack is coach to Phil Healy, multiple Irish record holder, as well as several other top Irish sprinters in Wexford and Waterford IT. He is also speed coach to the Tipperary hurling team.
Jeremy Lyons is a coach in Dublin Sprint Club with 6 current Irish internationals and several national medalists. He is also Jerry Lyons' son.
Hurdles Workshop: Aideen Sinnott and Gerard O' Donnell.
Aideen Sinnott is a coach in Dublin Sprint Club and specialises in 400m hurdles, most recently having coached Deirdre Murray to a semi-final in the European u20 Championships in Sweden.
Gerard O'Donnell is a coach in Dublin Sprint Club as well as being an active athlete. He is a 6 time Irish Senior Champion and part of the Athletics Ireland Development and Coaching team.