Jobs of the Future

Thursday, 19 September 2013 from 10:00 to 15:00 (IST)
Event Details
Open to second level students, and all those interested in further education, this open day will highlight the various industry sectors with future job potential, in order to help guide students in preparing for CAO/college applications. Hosted By: GMIT Mayo Campus, Mayo Education Centre and the Innovation in Business Centre, GMIT 
Places are limited, booking is essential. 
Register by Wednesday 18th September.
Enquiries Tel: (094) 9043198 or Email: iibccastlebar@gmit.ie.
Jobs of the Future Open Day
19th September 2013, GMIT Mayo Campus
INDUSTRY EXPERTS
 

FABIOLA STEIN, DELL

DIGITAL MEDIA / ECOMMERCE

I work in a fast-paced multinational Marketing team, with a particular focus in the digital space. My areas of expertise include Digital Media, eCommerce and Product Management, with a solid tech background as a Computer Systems Engineer

 

DAVID QUINN, AVENIR DESIGN

GRAPHIC DESIGN / ENTREPRENEUR

I make visual things which communicate clearly and simply. I do this every working day.  

 

It's harder than it sounds.

 

JERH O'CONNOR, IBM

PROGRAMMING / TEAM LEADER

My role is that or a team leader and architect. I write code and provide technical leadership and mentoring to the rest of the team. I work with product management, UX design, and test as well as writing code.

 

DAVID MCDONAGH, IBM

SMART CLOUD / SOCIAL BUSINESS

I work as a technical team lead in Dublin Software Lab on the Foundation team for IBM SmartCloud for Social business offering. This role involves coordinating technical initiatives, and liaising with management and executive management in delivering new functionality. I also mentor and assist my teams members in there day to day activities.

 

 

CIARÁN Ó TUAIRISC, TELEGAEL

ANIMATION / SOUND

I am the manager of the Sound Department in Telegael so I have overall responsibility for the technical quality of the audio produced. I'm also a sound mixer. After qualifying as a teacher, I pursued an interest in TV and from that I started doing sound-op work in Telegael and got hooked on the job.

 

GARY SCOTT, COCA COLA / BALLINA BEVERAGES

PROJECT ENGINEERING / FOOD & DRINKS

As Senior Project Engineer there is no typical working day. Projects vary from simple equipment selection and purchase, through to multi-million euro process installations and commissioning. Coca-Cola is one of the world's most recognized brands with a reputation for quality and excellence in everything it does.  Ballina Beverages is a state of the art concentrate manufacturing facility in Co. Mayo and is part of the The Coca-Cola System.

 

SIOBHAN DUFFY, COCA COLA / BALLINA BEVERAGES

CUSTOMER SERVICE / FOOD & DRINKS

My role involves recruiting, training and agreeing objectives with a team of country account managers, and communicating with customers, internally and externally to solve problems in order to satisfy customer requirements. I choose this job because I enjoy working as part of a large Multinational Company.   The skills required for this job are good people skills, experience in Business or within a Manufacturing Company.

 

MICHAEL THORNHILL, MAITHÚ

SOFTWARE / APP DEVELOPMENT

My Job as CTO of Maithú involves researching new technologies and solving IT problems via software. The skills you need for this job are good people skills and an analytical/creative mind. I enjoy the creative aspect of our work.

 

OONAGH GILVARRY, HEALTHCARE INFORMED

HEALTHCARE / MEDICAL DEVICES

I develop management systems for the healthcare industry that address regulatory requirements while meeting business needs. On a daily basis I am involved in reviewing new regulatory requirements and developing new quality management systems to support these. I am involved in directing required upgrades to current systems and manage a client support team for the HCI facility.

 

PETER HAYDEN, SIEGE LABS

DIGITAL GAMING

I am a Software Contract Developer. With Siege Labs, we are attempting to bring a game app discovery platform to market, and where my contribution covers that of CEO (meaning anything and everything) but also about 50% of development workload.I also do contract work with InTime Media, normally relating to Android software development and general problem/solution analysis.

 

DAVID WALDRON, CLOUDSTRONG

CLOUD TECHNOLOGIES

CloudStrong is a Channel-Only distributor of Cloud SaaS solutions. As CloudStrong Sales Director, I am tasked with leading this Irish Cloud Computing business within the SME and Corporate markets, and driving awareness and adoption of the CloudStrong product portfolio.

      

SEAN GILBRIDE, FOOD TECHNOLOGY CENTRE

FOOD TECHNOLOGY

As a Senior Food Technologist with St. Angelas Food Technology Centre at NUI Galway, I work primarily in new product research and development. Food Technologists typically ensure food products are produced safely, legally and are of the quality claimed. Before this I worked as an R&D Manager with Kerry Foods.

 

MARICKA BURKE KEOGH, IMS MARKETING

DIGITAL MARKETING

I am a Digital Marketing Manager at IMS Marketing . My role involves analysis on Online Marketing Data, working with clients and their website to make sure they rank high in Google. It also involves me working on all Online Communication elements of their campaigns, including their website; social media and other online marketing I also run a not-for-profit network, Online Marketing, in Galway.

 

 

JASON RUANE EVENTOVATE

SOFTWARE AS A SERVICE

As technical director of a tech startup I am involved in all areas of the software product. I direct the technical team, align with management and spend 50% of my time in the technical space, designing, coding, testing and refining the product. As a technical contributor, the main skills are coding, networks, infrastructure, UX and UI design. As a technical leader, the skills include people management, business strategy and product lifecycle methodologies.

 

 

GILLIAN MARSH, GMARSH TV

FILM DOCUMENTARY PRODUCTION

Gmarsh TV are presently producing the sixth series of RTE's Living the Wildlife as well as a one hour documentary on Nancy Corrigan the Emelia Erkhart of Achill for TG4.   We have had great success with both nationally and internationally with our series The Nurse, the Seahorseman, Vets on Call, Five Star, Milk in the USA, Living the Wildlife and Living Lightly. One of my main beliefs is that "if you like what you do you will never work a day in your life".

 

LAURA HENEGHAN, GREEN SCHOOLS, AN TAISCE

GREEN ENVIRONMENT

I am the Green Schools Officer with An Taisce. I am involved with Smart Travel Projects in Castlebar and Westport. Green-Schools is an international long-term programme that introduces participants (students, teachers, parents and the wider community) to the concept of an environmental management system

 

 

RICHARD DALY, ADVENTURE ISLANDS

OUTDOOR TOURISM & SPORTS

For me working in the outdoors is not a job, it is a way of life. My four years in GMIT studying Outdoor Education really prepared me for a life working in the outdoors. The skills and knowledge that I have today all started with the strong foundation that the course provided me, the range subjects was fantastic and very much reflects working on the job where you find yourself in many situations.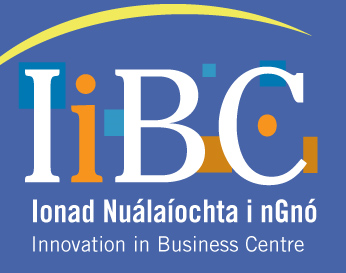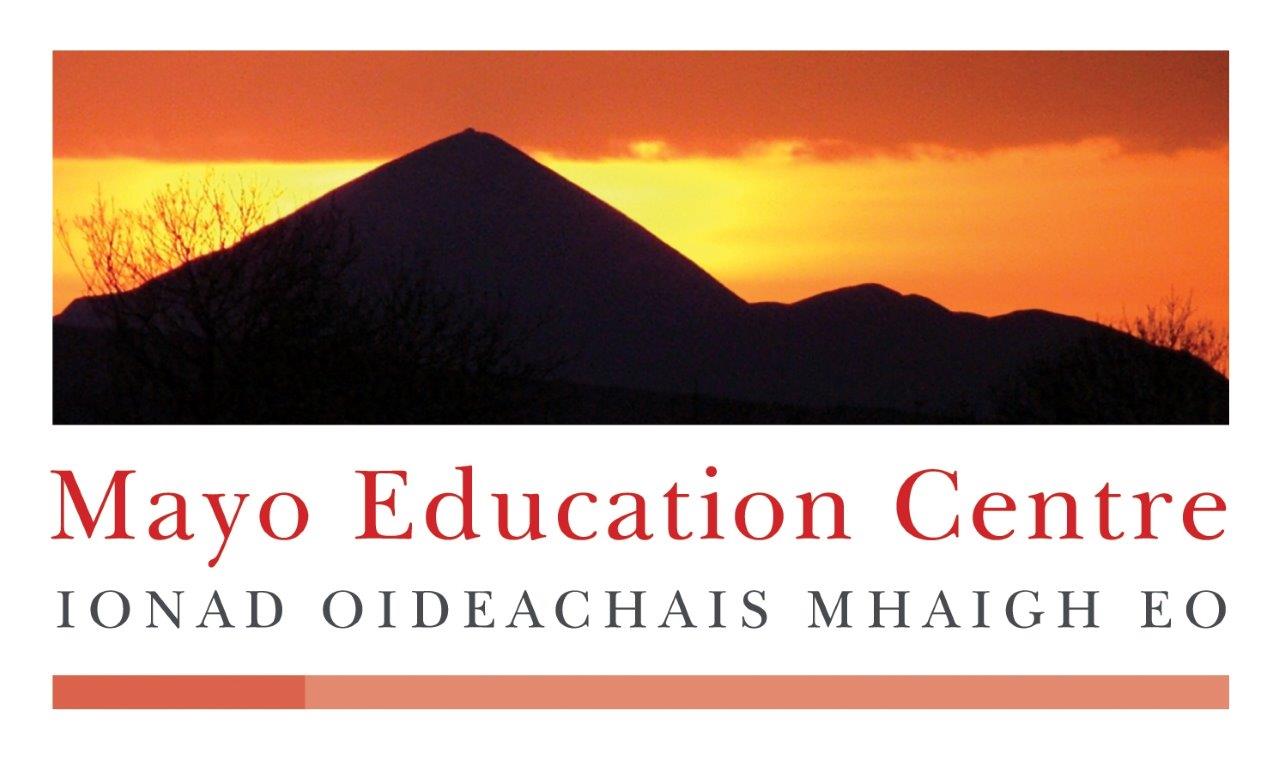 When & Where

GMIT Mayo Campus, St. Mary's Hall
Westport Road
Castlebar
Ireland


Thursday, 19 September 2013 from 10:00 to 15:00 (IST)
Add to my calendar