Description
JOINING THE TALENT DOTS (Development, Diversity & Leadership)
CIPD Southern Region committee are delighted to welcome our members to join us for our next event which takes place on Wednesday 6th February 2019 at 7:30am at The Clayton Hotel, Lapps Quay, Cork and is sponsored by Fastnet The Talent Group. The speakers will be: Linda Hayes and Laura Healy.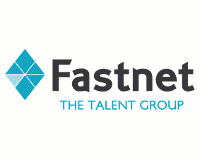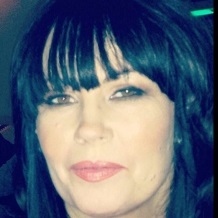 Linda Hayes, HR Director at BioMarin Pharmaceutical Inc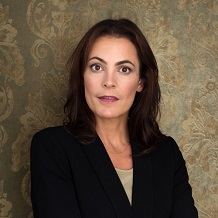 Laura Healy, MD at Renovar Ltd
It is well documented that organisations who have successfully aligned Talent & Organisational strategy have built high performing workplaces and cultivated inspiring leaders who focus on lifelong Learning & Development and embrace Diversity.
This event is likely to be very popular with our members, so book now to avoid disappointment. Should you find that having booked, you are unable to attend, please advise us asap so we can allocate the place to another member.
__________________________________________________________________________________
Linda Hayes, HR Director at BioMarin Pharmaceutical Inc
Linda Hayes is passionate about talent and ensuring that HR delivers value by closely aligning talent and corporate strategy. She is a results-orientated highly influential leader with a wealth of HR experience across sectors, cultures and geographies having held the position of HR & OD Manager with Musgrave Group, Head of HR for Janssen Biologics & Pharmaceuticals and more recently HR Director for BioMarin.
Linda has been instrumental in Corporate Strategy Development, designing and leading significant change programmes and Strategic Talent Management design and deployment with an unrelenting focus on championing organisational culture, elevating employee experience and developing high-performing teams.
Linda will talk about her leadership journey and her perspective on 'Joining Talent Dots'.
Laura Healy, MD at Renovar Ltd
Laura Healy is passionate about maximizing the potential of people. A strategic senior HR professional with over 22 years industry experience, Laura recently set her own company focusing on supporting business leaders to achieve growth and maximum performance through building internal capability in their organisations. Prior to this, Laura held the role of HR Director with Stryker, a US Med Tech Multinational, where she led HR teams across multiple sites within the Stryker Ireland and UK network.
During this period, she also held the position of Interim Talent Management Director with responsibility for leading the Stryker Talent Management function for Ireland and Continental Europe. Laura has gained extensive HR leadership experience throughout her career, building significant expertise in the areas of HR strategy, organisation design and development, change management, leadership coaching & development and employee engagement.
Laura will talk about her personal perspective on 'Joining Talent Dots' and how an integrated strategic approach to Talent Management is imperative to cultivate engaged, high-performing employees and drive.
_________________________________________________________________________________
Parking availability? Parking is available on site – there is a an hourly change. On-street parking is available, requiring a disc from 8:30am
Please Note
Professional photography and video production may be taking place at the event and these images may be used on future promotional materials for CIPD. Please note that by attending the event, you are giving your consent for your image to be used on any CIPD promotional materials.
For your security and peace of mind, CIPD and its subsidiaries will not supply your details to any organisation for marketing purposes. By submitting this request you confirm that you agree to the use of your information as set out in CIPD's privacy policy. We reserve the right to include your name in a list of delegates at the event.
Non-members may click here to sign up to receive our e-newsletters which will keep you up-to-date with HR news in Ireland as well as CIPD Ireland events and survey research.