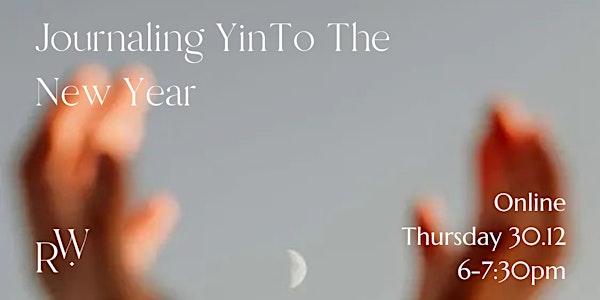 Journaling YinTo The New Year
Journaling + Yin Yoga to process the year past and call in the new cycle!
Refund Policy
Contact the organiser to request a refund.
About this event
Join us for a 90 minute practice of guided journaling and Yin Yoga to help you unravel your thoughts from the year past, set clear intentions for the new cycle and give your body well deserved sacred rest. Supported by a safe, sacred and powerful community this is the perfect ritual to wrap up your year!
Open level and welcome to all :)
About journaling:
Journaling is one of the best ways to find clarity and connect to your intuition. Through guided journaling Dani will share simple exercises to help you dive into the deeper layers of your being where you will access your true voice and bring about clarity, vision and direction, allowing you to let go of any stagnancy that might be holding you back and clear the way for your wishes to set roots and grow wild in the year to come.
About Yin Yoga:
Yin Yoga is a slow and grounding practice where postures are held from anything between 1 and 15 minutes (or more!). The entire practice is done on the floor with the support of props like pillows, blankets and blocks. Yin Yoga cares for the health of our bones, joints, ligaments and connective tissue. On a physical level as well as caring for all of the mentioned above it also helps to relieve tension, increase mobility and much more whilst on a mental and energetic level yin invites us to turn inward, quiet down the mind, develop a closer relationship to our sensing bodies and release blockages in the subtle (energy) body.
About your teacher:
Originally from Brazil, Dani is a yoga and mindfulness teacher with a background in performing arts, dance and music.
She grew up a holistic home where she experienced energy healing from a young age through the teachings of her own mother and father. She started practicing Yoga in her teenage years and has travelled the world marvelling at different ways to connect through spirituality and community.
Dani is a certified Vinyasa and Yin Yoga Teacher and Menstrual Cycle Awareness facilitator.
REFUND/CANCELATION POLICY:
- Cancelation can me made up to 7 days before the event, please note that any cancelations after that will not be refunded. No exceptions.