Description
To celebrate the bicentennial anniversary of Colombia's independence, and on the Framework of the First Daniel O'Leary Festival, the Cork City Council, the University College Cork (UCC), and the Embassy of Colombia present the concert of Julio Victoria, live band.

The Colombian DJ and his band transcend the dance floor using the harp, and Afro Colombian instruments, such as the marimba. They create sounds blending indigenous rhythms into a sonic ride from 80 to 126 bpm.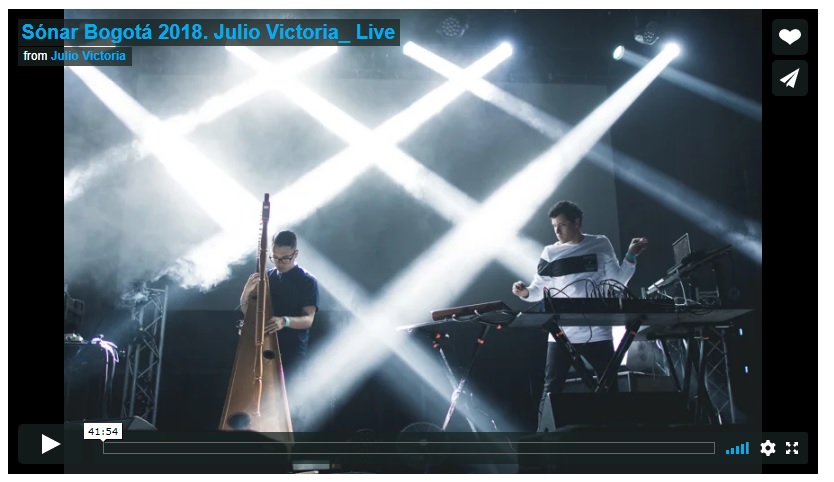 Para celebrar el bicentenario de la independencia de Colombia, y en el marco del Primer Festival Daniel O'Leary, El Concejo de la Ciudad de Cork, University College Cork (UCC) y la Embajada de Colombia, presentan el concierto del DJ Julio Victoria y su banda en vivo-
El DJ colombiano y su banda trascienden la pista de baile usando el arpa llanera e instrumentos afrocolombianos como la marimba, creando sonidos que combinan ritmos indígenas en un paseo sónico de 80 a 126 bpm.