Description
Kilkenny Aqua Canoe Club are running a REC 3

Dates: 18th - 20th Nov 2016
Location: Kilkenny College, Kilkenny
Price: €140
Places: 12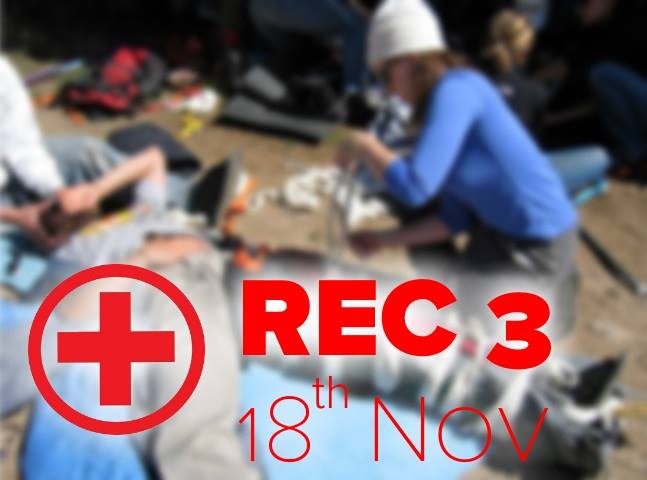 REC is the accepted standard for Canoeing Ireland Instructors and other sports NGBs. You do not need to be an instructor to attend, it is a great course for anyone who wants quality first aid training.

Places are limited to 12 participants, priority will be given to KACC members and then our neighboring friends.
We will open booking on OCT 1st, places are secured by deposit of €70 with the balance due on Nov 1st.
You can book a place online via event bright or by contacting Frank / Roger /Theresa directly and place will be considered booked once cash deposit is recieved.

Barry Redmond for First Response who is a Paramedic and long time paddler will be delivering the course, I've spoken to Barry about the course and we're really going to try make this as challenging as possible so you guys get the most out of it.

The format will be as follows:

Friday: 18.30 - 21:00
Saturday: 09:30 - 18:00
Sunday: 09:30 - 17:00