Tenshin Shoden Katori Shinto Ryu is the oldest martial art in Japan & speaks of an older, more pragmatic & frequently violent period.
About this event
Speaker: Mr Aidan O'Reilly (Koryū Budō Seifukai)
Abstract: Tenshin Shoden Katori Shinto Ryu is the oldest extent martial art in Japan and speaks of an older, more pragmatic and frequently violent period in Japanese history. Through examining some of the techniques and being mindful of the period in which it developed, we can formulate a unique insight into the Sengoku Jidai, the period of the warring states in Japan. This period, where power was so frequently expressed at the point of a sword, is often one of contradictions and surprises, which can be seen through the study of koryu and the history of the great lords and their machinations.
Tenshin Shoden Katori Shinto Ryu is a sogobujutsu, a martial art intended to provide all the techniques required for a bushi to survive in this confrontational period. Armoured combat, with a variety of weapons, as well as iaijutsu, the art of drawing the sword to defend against a sudden attack, are indicative of the period, as well as having their individual points that can reveal much about the time, provided there is a proper understanding of their context.
Biography: Aidan O'Reilly has been studying martial arts in various forms for over twenty years. He completed a master's degree in Military History and Strategic studies in 2009 and has given numerous talks and presentations on an eclectic range of topics at a wide range of events.
In 2012 he was introduced to one of the few legitimate examples of koryu in Ireland, literally, old school martial arts from Japan. His interest and understanding of this subject matter has continued to expand since this fortuitous first introduction. He continues to train and learn to this day, and frequently travels to Europe to train as well build better connections to the wider European koryu community.
Aidan is a member of the Koryu Budo Seifukai, based in Switzerland, under whose tutelage he studies Tenshin Shoden Katori Shinto Ryu. He is also a member of the Shuto Ku Kai, through the Belgian Branch, of Jikishinkage Ryu Naginatajutsu with whom he trains as diligently as possible also.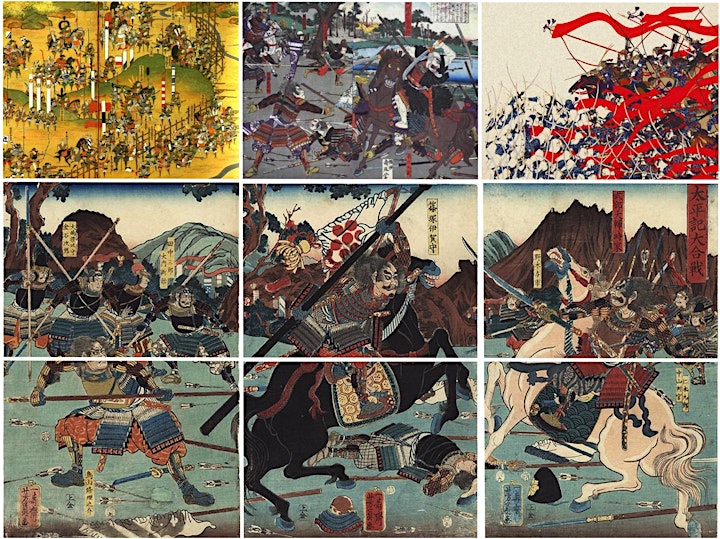 Organiser of Katori Shinto Ryu: Swordsmanship in an age of battle