Description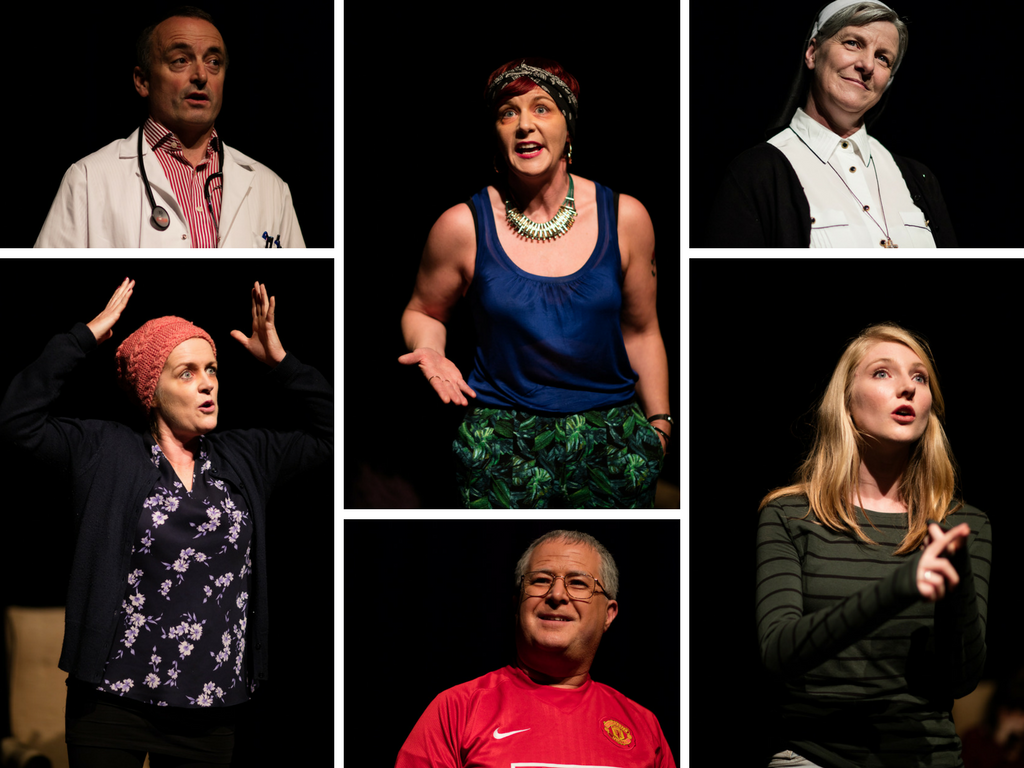 Written and directed by Eileen Kavanagh

Special 'Cancer Week' Performance

Keeping Abreast is not a play about cancer but rather a play about men, women and their families dealing with illness. Funny and poignant, the play is inspired by real people like Rita who tells doctor Feel-good "I couldn't care less what you do to me" and Moira, whose dog Bertie is terrified of her charity shop wig "The little fecker was getting ready to have a go at my head."

Cast: The Venue Players (of the Venue Theatre Ratoath, County Meath)

"The play shows the people behind the statistics, the fund raising pages and the hospitals in a way that is not only insightful but inspiring and at times surprisingly funny" - The Scotsman

A note from the playwright:
"The play was written for my sister Kathleen who has made wonderful recovery. A heartfelt go raibh maith agat to our doctors and nurses. To Kathleen with love."

NOTE TO AUDIENCE:
Guests are requested to arrive no later than 19:45.
The play is 1 hour 10 minutes long.

DIRECTIONS TO VENUE / PARKING:
The auditorium is located on the older part of the St. Patrick's College campus (B Block circled in red below) accessible from the main gate. The Auditorium will be clearly signposted on campus. Any available campus parking can be used by those attending the event.