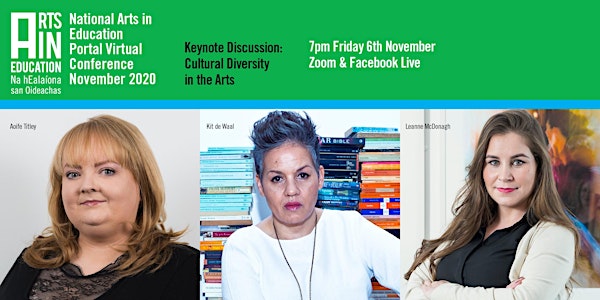 Keynote Discussion: Cultural Diversity in the Arts
Writer Kit de Waal and artist Leanne McDonagh in conversation with lecturer Aoife Titley, discussing cultural diversity in the arts.
About this event
Writer Kit de Waal and visual artist Leanne McDonagh will be in conversation with Aoife Titley, lecturer in Development and Intercultural Education (DICE) at the Froebel Department of Primary and Early Childhood Education, Maynooth University discussing cultural diversity in the arts.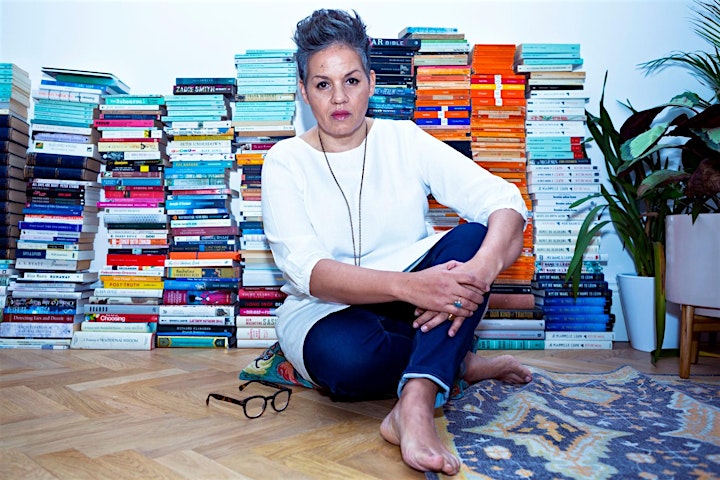 About Kit de Waal
Kit de Waal, born to an Irish mother and Caribbean father, was brought up in Birmingham. Her debut novel My Name Is Leon was an international bestseller, shortlisted for the Costa First Novel Award and won the Kerry Group Irish Novel of the Year Award 2017. Her second novel, The Trick to Time, was longlisted for the Women's Prize and her young adult novel Becoming Dinah shortlisted for the Carnegie CLIP Award 2020. She also edited an anthology of working class memoir, Common People, which was published in 2018. Kit was named the FutureBook Person of the Year in 2019.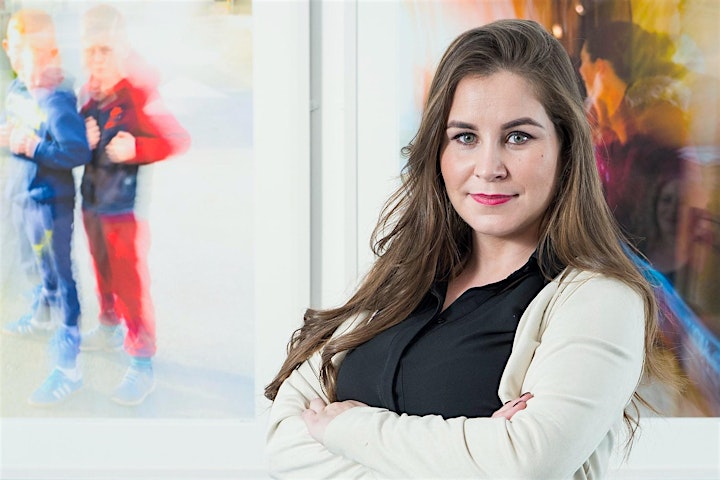 About Leanne McDonagh
Leanne McDonagh is a artist and an educator, she is also a Traveller woman who grew up on a halting site, with first-hand experience of the prejudices and misconceptions that society has about Travellers.
As an artist she feels she has a unique opportunity to represent and record her community from within and as an educator she aims to use her experiences both positive and negative for the benefit of present and prospective students from the Travelling community.
She is employed by Cork Institute of Technology as the Traveller Education Coordinator, while she also develops her practice as an artist. She is currently working on a public sculpture funded by the % for Art scheme and has recently illustrated a short story book, titled, "Why The Moon Travels" written by a fellow Traveller, Oein De Bhairduin which is the first of its kind in Ireland. Presently she is exhibiting as part of RTE's Art & Culture Illuminations exhibition, which launched virtually in October and continues for the foreseeable future.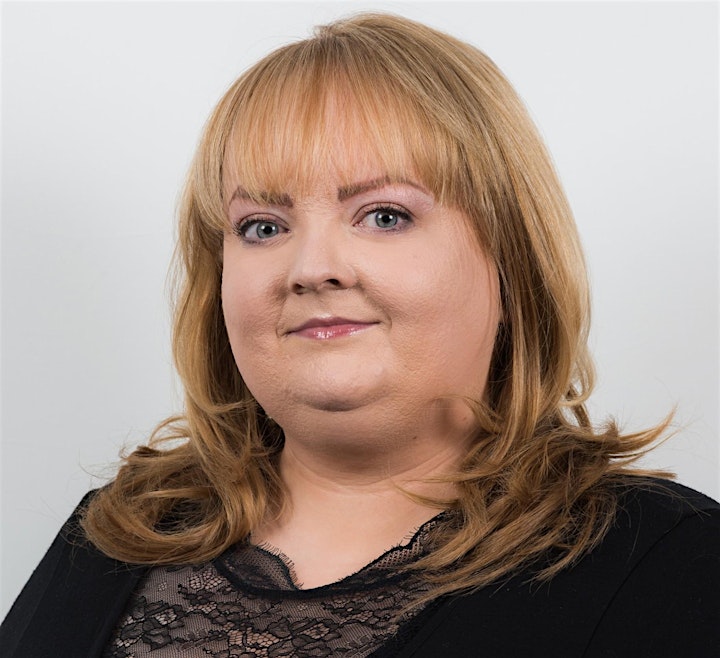 About Aoife Titley
Aoife Titley is a teacher educator in the Froebel Department of Primary and Early Childhood Education in Maynooth University. She lectures in intercultural education, development education and education for sustainable development. Before becoming a teacher educator, she worked as an education researcher and a post-primary teacher. Aoife is also a doctoral candidate in Dublin City University (DCU), specialising in teacher education. The empirical research for her dissertation is situated within a critical participatory action research framework and explores the real and perceived barriers to initial teacher education for young people from minoritized ethnic backgrounds. Her other research interests include international service learning (sending programmes for teachers) and social justice activism in primary schools.