Description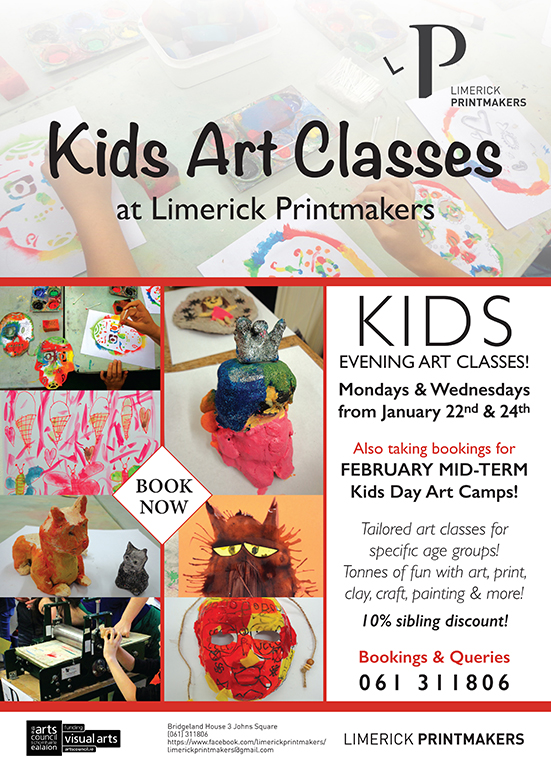 Kid's Art Classes 4-7yrs Wednesdays 4:00-5:00pm 4/8 Weeks €40/€75
Back to School can be Fun!
Especially when your kids take part in Limerick Printmakers after school evening art classes!
We have a ton of fun and interesting art activities to liven up the children in your lives school term.
Create, make and be inspired with our tailored evening art classes for ages 4-7 years and 8-12 years.
LP offers a wide range of activities for all age groups to experience - from printmaking to painting, collage to sculpture, LP has something for everyone!
Please feel free to give Hazel a call on 061 311806, or email limerickprintmakers@gmail.com