About this event
Are you afraid to open up in case you'll get hurt?
Do you find yourself being too careful when choosing who to trust?
Does your lack of trust lead to upsets?
If you answered yes to any of these questions, come to my free live online webinar where I'll share my personal battle with trust and the powerful technique I used to help me. It totally changed my life!
This will be an interactive webinar and as I really want to ensure everyone has the chance to ask their questions, there will be LIMITED SPACES so please book now so you don't miss out.
HAPPINESS YOU DESERVE
I believe everyone deserves the chance to experience deep happiness gotten when you're truly able to trust someone. And if this incredible technique I'm going to show you could help you as much as it helped me, then this one-hour webinar will be well worth your time!
Testimonials from people around the world report successes using this method!
Imagine what various areas of your life would be like if you could learn who to trust, and break down the walls you've built between yourself and someone that really deserves your trust.
IF THOSE WALLS STAY UP, WHAT WOULD YOUR RELATIONSHIPS WITH OTHERS BE LIKE?
Would you really feel you could like or even LOVE someone else?
Would you end up ALONE, unable to open up with another person?
What if you could find out WHY those walls are so firmly built, and what if I could help you learn how to shatter them... maybe forever?
Due to limited webinar spaces, I highly recommend you reserve your place now so you can hear this invaluable knowledge I'm going to share with you.
I really look forward to seeing you online.
Vincent Kelly
Life Coach | Speaker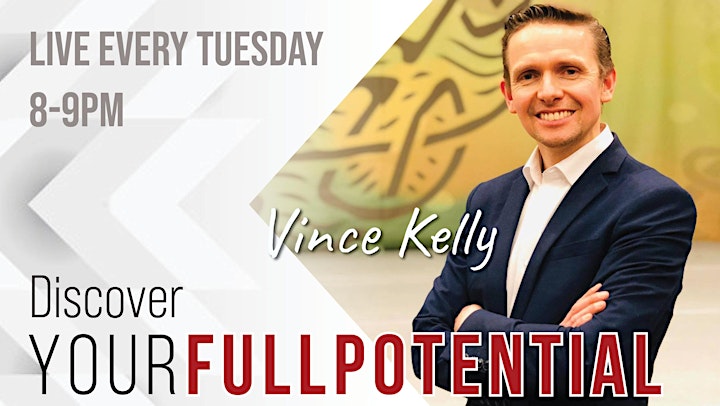 FOR MORE INFORMATION:
Simply contact us on 01 541 8000 or email us at contacts.dublin@scientology.net.
👍🏼 FOLLOW US ON SOCIAL MEDIA
tiktok.com/@yourfullpotential
instagram.com/yourfullpotential.shop
facebook.com/DianeticsandScientologyDublin
pinterest.ie/yourfullpotential/_shop/
youtube.com/c/DianeticsScientologyLifeImprovementDublin