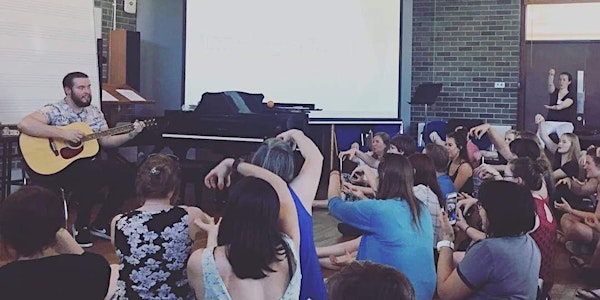 Kodály Ireland Webinar - Singing Games Workshop with Fearghal Ó Conchubhair
Online workshop for music educators, exploring ways of teaching primary-level students of all ages, in a socially distanced environment.
About this event
Singing games and other musical activities rely on social interaction in the classroom. Due to social distancing, as music educators we have had to alter the way we approach the teaching of our favourite folksongs and singing games.
In this workshop, Kodály education specialist Fearghal Ó Conchubhair will focus on some of his students' favourite songs in a fun and interactive manner, suitable for non-contact learning environments, and adaptable for use with beginners of all ages at primary level.
Please note that you will need the following materials for this workshop:
· 4 stacking cups (like plastic party cups)
· 4 pencils, two of one colour and two of another
· 2 erasers/pebbles (two small objects that will fit on top of the cups)
· Matchsticks or a few lollipop sticks for writing rhythms (optional)
Many folksongs and singing games from all over the world will be explored in this highly interactive workshop, using readily available and inexpensive props you might find at home.
We look forward to seeing you there!
**Tickets are non-refundable**