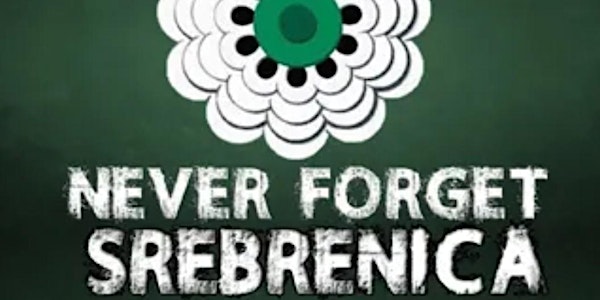 Komemoracija 27. godišnjice Genocida u Srebrenici
Komemoracija 27. godišnjice Genocida u Srebrenici Millennium Park Blanchardstown, Dublin 15
When and where
Location
Millennium Park, Blanchardstown Shopping Centre Blanchardstown Road South Dublin 15 Ireland
About this event
U nedjelju, 10. jula, okupit ćemo se kako bismo obilježili 27. godišnjicu genocida u Srebrenici i odali počast žrtvama ovog stravičnog zločina, kao i svim žrtvama agresije na Bosnu i Hercegovinu.
Komemoracija će se održati na ulazu u Millennium Park, Blancherstown (glavni ulaz na kružnom toku Blakestown - na istom mjestu kao i prošle godine) od 15 do 17 sati.
Dođite i podržite ovo dostojanstveno okupljanje.
Povedite svoju djecu / unuke neka uče i pamte da genocid u Srebrenici i agresija na našu dragu Bosnu i Hercegovinu nikada neće biti zaboravljeni.
NIKADA NEZABORAVIMO SREBRENICU
On Sunday 10th July we will gather to mark the 27th anniversary of the Srebrenica Genocide and pay tribute to the victims of this horrific crime, as well as to all the victims of the Aggression against Bosnia and Herzegovina.
The commemoration will take place at the entrance to Millennium Park, Blancherstown (the main entrance at the Blakestown roundabout - the same place as last year) from 3 to 5 p.m.
Please come and support this dignified gathering with your presence.
Take your children / grandchildren to learn and remember that the Srebrenica Genocide and the Aggression against our homeland BiH will never be forgotten.
NEVER FORGET SREBRENICA