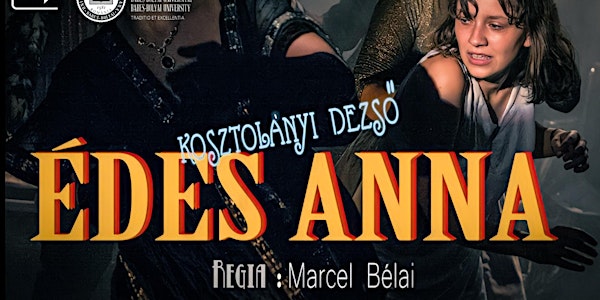 Kosztolányi Dezső: Édes Anna (r.: Bélai Marcel)
Collective agony: vulnerability, collective passion: money and collective lack: pity.
When and where
Location
Faculty of Theater and Film 4 Strada Mihail Kogălniceanu 400084 Cluj-Napoca Romania
About this event
After the First World War and the fall of the 133-day-long communist regime, Hungarian society lives in uncertainty. In the chaos of change, everyone is in disbelief, wanting to forget as soon as possible all the horrors they have experienced and live a normal life again. But what is the new normal? After the end of the communist terror, Vizy and his wife start wearing their jewellery again. Kornél Vizy awaits his appointment as secretary of state, and Angéla Vizy finally waits for a regular housekeeper. The appearance of Anna Édes triggers a series of bizarre events, and even the author- who appears as narrator in the performance- does not know the reason for the tragic ending.