Description
LATINO SHOWCASE with Free Salsa Dance Classes
SUNDAY 28 April 4-9pm
Get ready for an afternoon of Latin culture, personal improvement, fun and delicious food, at the Scientology Community Centre in South Dublin:
• A presentation of Latin talent on Irish soil with singers, dancers, musicians and actors.
(NOTE: Registrations to take part at the Show are open until April 10. Please send a sample of your presentation to: contacts.dublin@scientology.net)


• FREE Salsa Dance Classes


• Authentic South American Buffet available in our Cafe, with: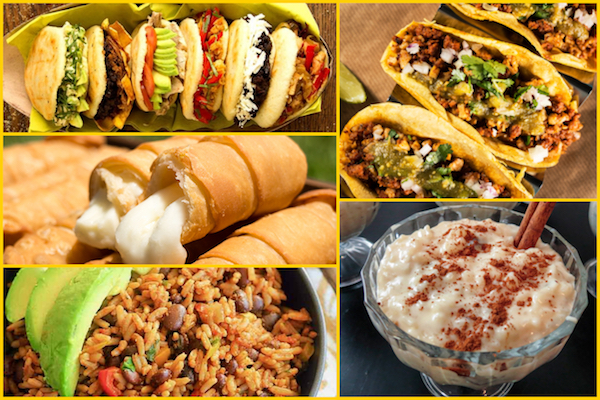 Tequeños; Arepas; Tacos; Moros y Cristianos; Arroz con Leche


• Free personality tests:
- Find out how your personality determines your ability to have successful relationships with others.
- Discover your strengths and how to improve them so you could get more out of life.


• Free stress test:
- Find out what is causing you the most stress and how you could deal with it.


• A free interactive seminar on the true ingredients for a successful career;


• Assists for illnesses and injuries:
- simple techniques to relieve pain and injuries available throughout the event.




Looking forward to seeing you!


Events Team
Scientology Community Center
---
Privacy/Terms & Conditions
Your privacy is important to us and we will never sell, rent or give away your personal information you give us. When you register to attend an event you'll be asked to choose your preferences in hearing from us again. Read our Privacy Policy and Terms & Conditions here: www.scientology-dublin.ie/privacy-notice.html.
Normally we take photos and video at our events which may be used for our own promotional use (social media, website) and your registration confirms your consent to this use. If you object to this, please inform reception immediately upon arrival on the day of the event and we will take steps to ensure your preference is respected.
---
© 2019 Church of Scientology & Community Centre of Dublin is a Company Limited by Guarantee. Registered in Dublin, Ireland. Company number 606686. Address: Firhouse Road, Dublin 24, Ireland. Scientology is a trade mark owned by Religious Technology Center and is used with its permission.