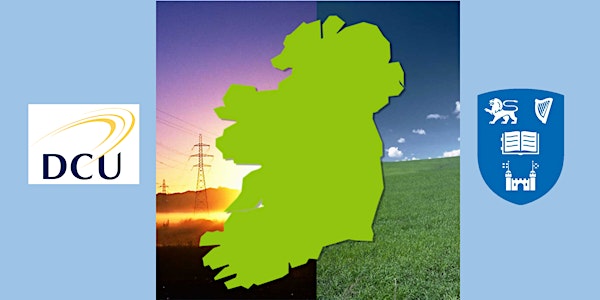 Launch Event: EPA Project IE-NETS
When and where
Location
Botany Department, Trinity College Dublin Ireland
Description
At 10 am on the 18t
h May 2017 in the Botany Building, Trinity College Dublin we are holding the launch event for the IE-NETS project "
Investigating the potential for Negative Emissions Technologies (NETs) in Ireland".
This 2-hour event discussing Paris Agreement decarbonisation pathways and negative emissi
ons feasibility for Ireland will include a keynote speaker and a presentation of the project, inviting inputs from all interested parties.
In particular, we would welcome
all who are working on the delivery of climate change policy for government or agencies, and all environmental and technology researchers working on
climate science and emissions mitigation. We would very much appreciate the interest and views of environmental and climate science researchers, government departmental officials, agency staff from the EPA, SEAI, and Teagasc, and others working in business, electricity generation, industry or agriculture.
Start time: 10:00 Tea & coffee
Event Start: 10:30 Keynote speaker with Q&A: Dr. Sabine Fuss (via Skype)
Presentation and discussion of the IE-NETS project
Event Finish 12:30 Optional light lunch to follow*.
Close time 13:30
A bit about the project:
This project's objective is to provide a detailed and rigorous assessment of the scale and speed of negative emissions technology deployment that is required by currently envisaged decarbonisation pathways (globally and nationally), consistent with the Paris agreement goals and to evaluate the options and capacity for Ireland itself to directly contribute to such deployment. The project team consists of 4 researchers from Dublin City University and The University of Dublin Trinity College.
*A vegetarian lunch will be served after the event. Please inform us if you have any additional dietary requiremnets.