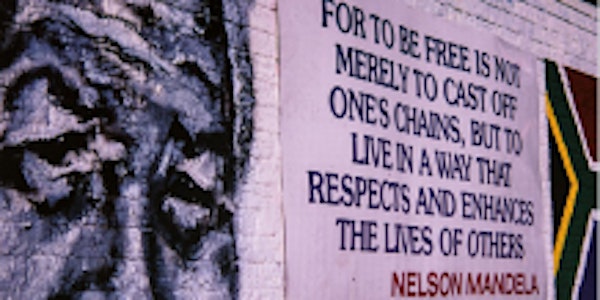 Launch of Brian Brown's book "Apartheid South Africa! Apartheid Israel?"
Brian Brown has written a book which considers comparisons between apartheid era South Africa and modern day Israel
About this event
South African Methodist Minister Brian Brown who was part of the struggle against apartheid in South Africa has written a book comparing the policy and practice of apartheid in South Africa with that practiced by the State of Israel today. In essence this consists of the violent dispossessing of Palestinian people of their land, nationality, human rights and freedoms in a way that replicates the policies of South Africa's Grand Apartheid in the dispossession of Black people.
Event details:
The launch will now be confined to an online event on Thursday 9th December between 6-7 pm, as part of the Northern Ireland Human Rights Festival. This event will be streamed on Youtube.
Rev Brian Brown is a Methodist minister and came to England as a refugee from apartheid South Africa in 1978 following the regime's imposition of a banning order. He initially worked in the Denby Dale circuit, near Huddersfield. He then became Africa Secretary for the British Council of Churches during the 1980s before taking up a teaching position at Kingsmead College in Birmingham which prepared people for working overseas.
This was followed by a lengthy period in the Methodist World Church Office in London with responsibility for African affairs.  He acted as a consultant to Kairos South Africa when they produced their document, that subsequently became a model for Kairos Palestine. He is now retired but not given up interest in world affairs and how the apartheid mindset affects the Holy Land.
More information about the book, including links to buy it, can be found on the Kairos Ireland website https://kairosireland.org/apartheid-south-africa-apartheid-israel/