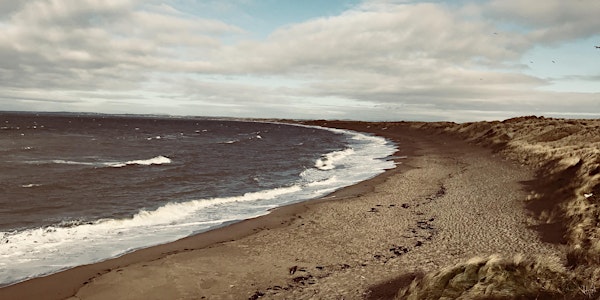 Launch of the National Marine Planning Framework Baseline Report in Sligo
Event Information
Location
Aurivo Auditorium
Institute of Technology, Sligo
Ash Lane
F91 YW50 Bellanode
Ireland
Description
The Department of Housing, Planning and Local Government is holding a series of regional events to mark the release of the National Marine Planning Framework (NMPF) Baseline Report.
The future sustainable development of our marine area affects many people. In order to create places and spaces where people can work, live and enjoy, those with an interest can have their say in the marine planning process.
Ireland's NMPF is being developed to:
Give coastal communities and other stakeholders a clear role in determining how we plan for current and future uses and treatment of our marine territory;

Reduce conflicts between sectors and create synergies between different activities;

Encourage investment by creating predictability, transparency and clearer rules;

I

ncrease cross-border cooperation between EU countries to develop energy grids, shipping lanes, pipelines, submarine cables and other activities, but also to develop coherent networks of protected areas;

Support sustainability through early identification of impact and opportunities for multiple uses of space.
The event on October 12th in the Institute of Technology, Sligo will be introduced by Minister Damien English and moderated by broadcaster Shane Coleman. The Department will give a brief presentation on the Baseline Report and this will be followed by an international perspective on marine planning from Heather Ritchie, lecturer in Spatial Planning at Ulster University's School of the Built Environment. Finally, there will be a panel discussion featuring adventure tour operator/sea kayaker/surfer Barry Mottershed; Noel Carr of the Federation of Irish Salmon and Seatrout; Berna Grist of the UCD School of Architecture, Planning & Environmental Policy; Francis O'Donnell of the IFPO and Coastwatch's Karin Dubsky.
Ultimately, Ireland's NMPF will be the key decision-making tool for regulatory authorities and policy-makers into the future in a number of ways including, decisions on individual consent applications. Stakeholder and public participation is a key facet of the development of the framework and the publication of the Baseline Report has kickstarted a public consultation that will run for three months until midday Friday 14th December 2018.
For stakeholders, decision-makers, implementing bodies and everyone who cares about Ireland's marine area, this report and these regional events are a key step in the process of developing the NMFP and we would greatly value your presence and input. For more see https://www.housing.gov.ie/planning/maritime-spatial-planning/maritime-spatial-planning-directive/maritime-spatial-planning or follow us on twitter: @MSP_Ireland
Date and time
Location
Aurivo Auditorium
Institute of Technology, Sligo
Ash Lane
F91 YW50 Bellanode
Ireland