LAY LITIGATION DAY

Saturday, December 8, 2012 from 8:30 AM to 6:30 PM (GMT)
Event Details
Welcome to ...
LAY LITIGATION DAY
The Peoples One Day Seminar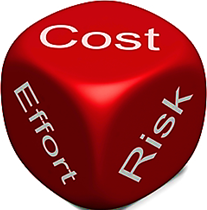 We know that representing yourself in Court is one of the most daunting prospects that you will ever have to face, although experience has taught us that ANY man or woman can face it, and do it, no matter what.
Most People, when faced with legal action or a Court appearance, will by default, turn to engaging the services of a Liar or a Soliciter, that is, if they can afford one.
Equally, because of the immense legal and psychological pressure that a Bank, a Financial Institution or the State will bring to bear, most People will throw in the towel and hand over the keys to their homes, business, investments and lives.
Out of every 100 or so cases in any Court on any given day, only a handful of People appear before the Court, and only a tiny percentage of People appear before the Court to put in or put up a Defence. 99.99% of cases are given as Judgments in default of non-appearance, or there is simply no Defence put forward, by their apparent legal counsel or themselves.
The Courts, the Banks, the State, the Barristers, the Liars and the Soliciters have had it easy. Easy money for old rope. It matters not that you are spending thousands upon thousands on these so called legal experts. As far as the legal profession are concerned, when you call them up and walk through their door, you are just fodder. You represent their next sun holiday, their next new car, their indoor swimming pool, the cost of setting up their next trust fund, their children's Trinity education, or their next gram of coke and a night on the town.
Thus far we have NEVER-EVER seen any Liar, Soliciter or Barrister defend anyone in Court in any context whatsoever. NONE of them ever challenge the Banks or State on the basis of Contract Law, the Constitution or on Human Rights. ALL members of the legal professions are a collective and individual disgrace.
Obviously we don't wish to pigeon-hole or stereotype anyone here, so if you know of any truly honourable member of the BAR or Law Society of Ireland please do give them our number, (086 2411 888)and we can chat about how many People, Homes or Businesses that they have rescued or saved along the way.
If you attend Court on any given day, and sit there in the gallery as an observer, you will see that it is a conveyor belt of meat. The legal eagles are more like legal buzzards, picking over dead carrion. As far as the Courts and legal system is concerned, you are in fact already dead-meat if you enter their arena.
If you are already "dead-meat" as far as the Courts are concerned, you can make this work to your advantage. They just won't see you coming. Every time someone goes in as a Lay-Litigant and slows down the conveyor belt, they are in fact helping another family to retain their home, business, investment and dignity. Quite simply, a matter that once took seconds to determine, could now potentially take up most of the Court and most of the day, and if done properly, will take up another day and another day, and so on. Every time you delay, stall, stop, beat, appeal, re-appeal, or bring in a case, you are saving someone else's Home, Property, Business, Investment, Pension, Family or Life. It is a great day's work, and will cost you feck all. Every time you stand in Court, you will get stronger and more confident.
Ultimately this means that the Court and legal profession don't get to process as many "Dead-Meats"; therefore less Liars, Soliciters and Barristers will get paid. After all the Court and the Legal profession is ALL about money and revenue. If the Courts are clogged up with Lay-Litigants Legally Defending themselves, then no Barrister, Liar or Soliciter worth their salt will hang around to NOT get paid, and they might all go and get proper jobs.
No doubt that because you are reading this message, you will be seriously considering going into Court and putting up a Defence as a lay litigant (for yourself), as opposed to handing over your life to a member of the legal profession or the Court, for them to eat your flesh and chew over your bones.
Let me assure you now …
YOU CAN DO THIS!
In fact YOU CAN AND MUST DO THIS. If only 10 People a day were prepared to stand in the Court and Defend themselves, as is facilitated by the Constitution, the European Convention of Human Rights, the Universal Declaration of Human Rights and by LAW, then the Courts would be brought to a complete stand still. We know this; we have seen just one man bring a whole Court to a standstill for a day, and then another day and then another day. Just one ordinary lay-man, with NO legal background or education. Armed with a weapon called bottle and a little bit of belligerence thrown in for good measure.
This is of course just one approach … being a Defendant and defending the case. The other approach that we are very keen to advocate and encourage People towards, is to bring your own case or cases into the High Courts and sue the Banks, the State, the Barristers, the Liars, the Soliciters and the Judges. Be the lay-litigant as the Plaintiff and bring the fight/case to them, in what is termed as a "Full Plenary Hearings" … after all it is "them" that are behind the attacks upon you. Let's stop their buzzardry once and for all, and take them into Court on OUR terms.
If we haave ten (10) People a day Defending their cases, and ten (10) People a day bringing cases, very soon the so called justice system would stop raping and pillaging the People of this land. It won't take a lot, just a Few Good Men and a Few Good Women … IF you count yourself as one of these Good People, then join us for the LAY LITIGATION DAY.
There are three things to consider whether you are a Defendant or a Plaintiff …
1. Risk, 2. Cost, and 3. Effort.
·Risk: You risk NOTHING when you have nothing left to lose. If you do not Defend or Legally Attack, you WILL lose your dignity and your pride.
·Cost: It will cost you very little in real money, the real cost is time & energy. Providing of course you DO NOT engage with Barristers, Liars or Soliciters.
·Effort: If you can talk, read and write then that is all the real effort required. You'll have to immerse yourself deeply in "your own business" & the law.
In the mean-time, we would like to give you this gift:
Look for at least six months, and only accept the time that you are happy with. Equally if you are not within the State, are unwell, or circumstances dictate that you will be are not available for a specific period then you can demand/request an adjournment to a more appropriate time. This is a simple thing to do, and 99% of the time, the Judge will grant an adjournment or a stay, providing the grounds are REASONABLE and can be supported. Remember; it would be unconstitutional and an unlawful infringement of Human Rights NOT to be granted this time. It would be "a Rush to Judgement", which is unlawful, and needs to be pointed out in Court.
Getting the adjournment or stay will give you the time to study, research and prepare a defence and or build a case that you can take into the Court yourself. Equally if you have your own case and can get it lodged, then you can have the case against you stayed or stopped until your case is settled.
You see; this all a big game. So when you learn and know the rules you actually have a chance of staying in the game and winning. Every day that the Bank or the State don't get what they want is a win for you, a win for your People, and a win for justice.
The LAY LITIGATION DAY is for you, if you want to know how to protect yourself, and equally if you want to bring the fight to them. Ideally you should and can do both. The sooner this game is over, the sooner we can all move on positively with enjoying life, after all that is what life is all about. You are NOT here for a long-time; You are here for a GOOD TIME.
Join us on the Sat. 8th. December 2012 - Book your place in the future.
Venue: The Grand Hotel, Moate, County Westmreath.

Time: Doors open 8.30am | Finish up 6.30pm

Parking: FREE, Secure and Plenty.

Cost: €39 Per Man / Woman. | €59 Per Couple.

Book You Tickets Above.
Take care of each other;
Des: of the family: Carty
=============================================================
www.ProtectTheNames.com | The Common Law Society | www.BlankOfIreland.com/
Contact: 086 2411 888 | email: info@ProtectTheNames.com
====================================================================
When & Where

The Grand Hotel,
Moate
County Westmeath
Moate
Ireland


Saturday, December 8, 2012 from 8:30 AM to 6:30 PM (GMT)
Add to my calendar