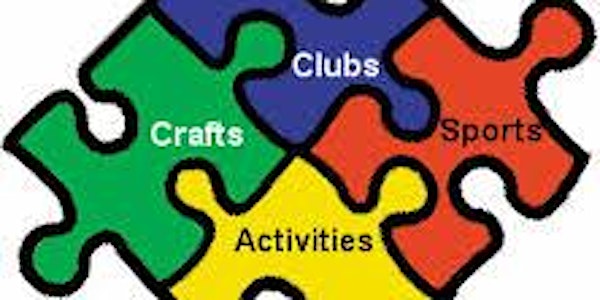 Le Cheile ETNS ASA Term 1- October-December 2018
Date and time
Wed, 10 Oct 2018 14:30 - Mon, 22 Oct 2018 21:30 IST
Location
Le Cheile Educate Together National School9 Mornington Road Drogheda Ireland
Description
Eventbrite Online Registration and Payment will be open from:
20.00 ON Tuesday 25th September until Monday 1st October 22.00 2018

*** Registration and payment is online only ***
---
FAQs
Where can I contact the organiser with any questions that are not answered here?
If you have any queries please do not hesitate to contact the dedicated Le Cheile PTA ASA email at: lecheileptaasa@gmail.com
I have lost my note home and my instructions - where can I get another copy of each?
The notes are on the school website link to website
http://lecheileetns.com/school-activities-oct-18-dec-18/
How will I be able to register - I don't have a credit card?
With the end of the Laser card scheme, all bank debit cards are now issued by Visa or MasterCard and can be used. Or you can always ask someone to book the place on your behalf.
How do I know I'll get my place?
Eventbrite was designed for concert ticketing, so our small event should be no problem technically. Each application will be processed strictly in order, so "the early bird gets the worm"! Please note you are only given 30 minutes to complete your order, so have all of your information to hand before you start.
The cost of a Club is €40 but I have been charged €43.80?
The cost of each of our Clubs per attendee is €40, with the exception of Art/ Crafts, Cooking /baking and sewing which cost €45 the additional cost is for materials( An additional 6.5% + €0.49 plus VAT of 23% is payable by the attendee on each ticket. This is the Payment Processing Fee together with the Eventbrite service fee plus VAT which legally eventbrite must collect. Therefore tickets which cost €40 will cost a total of €43.80, tickets that cost €45 will be a total of €49.21

PLEASE NOTE: Each activity is subject to minimum numbers. If an activity does not go ahead, you will be either REFUNDED (full amount incl fees) OR you can switch (no fee) to a different activity. We will do our best to accommodate you.
About the organiser
Le Chéile PTA supports a number of child-centred events during the year. 
This page is used for the After School Activities.  
If you have any queries please contact us directly:
lecheileptaasa@gmail.com