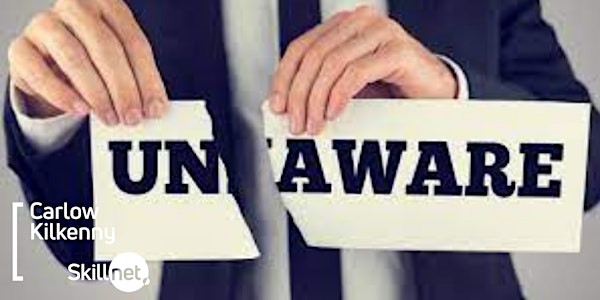 Leadership Blind Spots
Leadership Blind Spot
About this event
The punchy 2 hour online Leadership Blind Spots workshop, will be facilitative in nature and will address:
• How leaders need to be aware that their perception of the situation or individual is a stronger determinant on the outcome than the specific situation they find themselves in – "We don't see the world as it is, we see the world as we are."
• What are the company and individual "myths – accepted as fact, unproven and probably false" that run around the organisation or inside the leader's head
• It is estimated that up to 60% of what we do are habit based, automatic responses to the situations we find ourselves in. What legacy habits are holding us and our team back, how can we recognise them and re-configure them
• What leadership habit would we like to develop
Participants will be challenged and have immediate take aways to apply straight away.
Our trainer for this event is Mike Gaffney.
Mike is a highly effective facilitator helping organisations and their management teams determine what their key challenges are and how best to address them. He brings a philosophical perspective to understanding one's own personal effectiveness. This is combined with the engineer's perspective on solving problems which together work well in the murky areas of people management and leadership.
Mike thoroughly enjoys developing and delivering Management and Leadership training programmes and has been doing so nationally since 2000, when he founded LEAP with Tricia Cunningham. In setting up LEAP, Mike wanted the challenge to see if his approaches to management development would gain an audience in the broader business community outside the confines of the corporate organisation (Nortel Networks) where he had spent the previous 13 years. Thankfully this has proven to be the case.
Mike is a keen rower, who makes up for with enthusiasm what he lacks in ability. He has inflicted his coaching on multiple crews in Galway rowing clubs from young beginners to Olympians, for the past 20 years.