Leadership & Innovation | Matt Cooper, CEO Skill Share | Inspirit Lecture
Leadership & Innovation: Cornerstones of Success | Matt Cooper, CEO Skill Share | Entrepreneurship Cell IIT Madras
About this event
Have you wondered how a multinational online learning platform is built? Were you thinking about the importance of good leadership for a company? Do online communities and freelance marketplaces fascinate you?
Inspirit 2021 brings to you the final talk in the series by Mr. Matt Cooper, CEO of Skillshare- the world's largest learning community for creatives.
Do catch him live on 14th October at 7 pm on E-Cell IIT Madras' Youtube channel!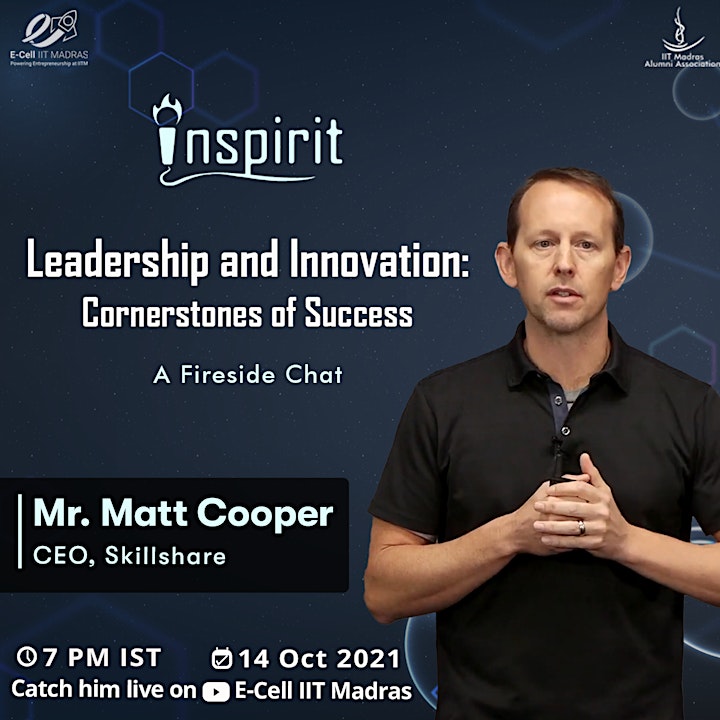 Organizer of Leadership & Innovation | Matt Cooper, CEO Skill Share | Inspirit Lecture