Description
All proceeds for this event go to Aware.ie. Aware provides support & information for people who experience depression or bipolar disorder and their concerned loved ones. Freephone 1800 80 48 48.
Thank you to everyone who attended our "Leading Social Presents: How to Lead In Social" last month. We were absolutely blown away by the interest and support we received and delighted with how much value we could provide for businesses looking to lead in social.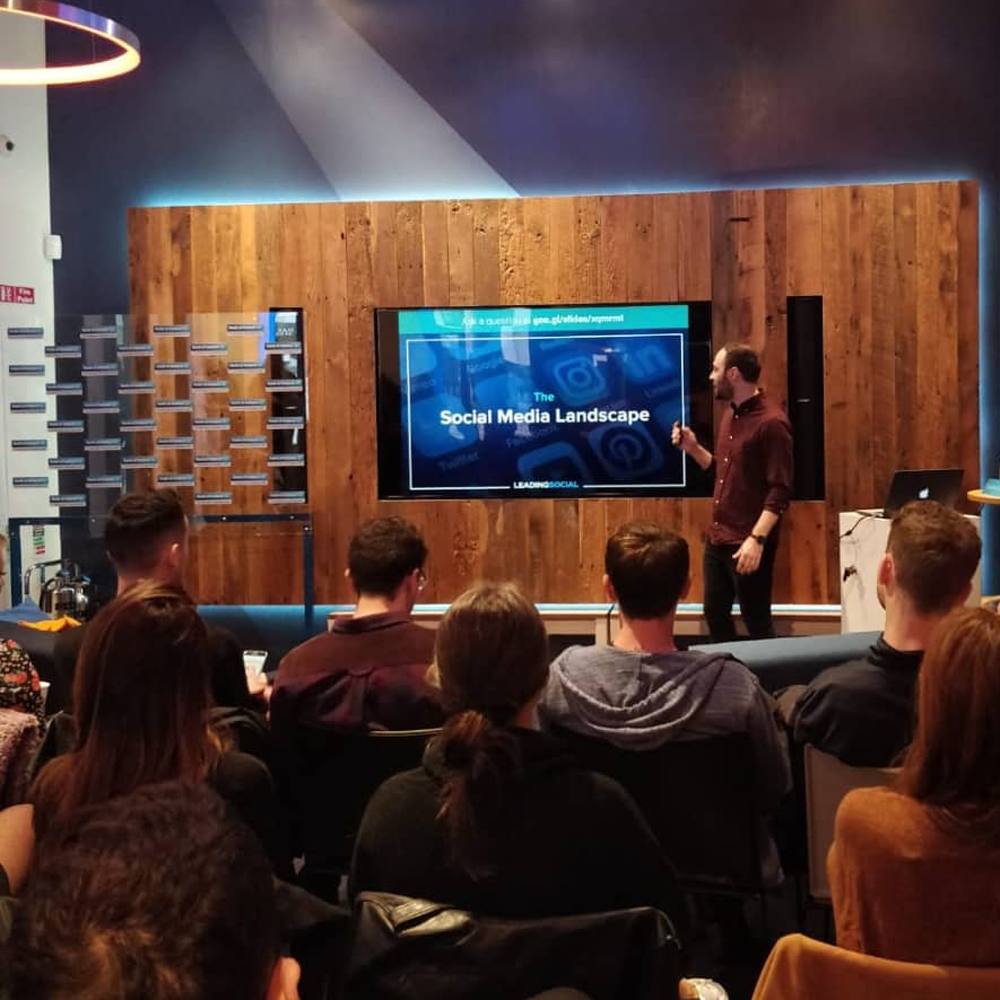 In consideration of this, we're delighted to announce we'll be presenting, 'How To Lead In Social', for the third time, on January 22nd, with all proceeds being donated to Aware Ireland. If you missed our last event or are seeing us for the first time, here's what you can expect to see:
How To Lead In Social
This event will give insight into the ever changing social landscapes and how social can be used to maximise ROI in both the B2B and B2C sectors.
The event will take place in WeWork at Iveagh Court on Tuesday, January 22nd from 6:00pm - 8.30pm.
Leading Social, founded in 2015, are Ireland's leading social media experts. We provide companies with creative and strategic solutions through engaging social media content, and tailored digital advertising, to attract, engage, and build relationships with their target audience.



Leading Social are the 2018 winners of the highly coveted "Sockies Awards" for Best Social Media Page (Agency Run), and Best Social Media for E-Commerce strategy.



The team at Leading Social will talk about how to create the perfect content strategy for storytelling and the importance of using the right platforms for the right audience.



Brew Dog Beer and food will be available from 6:00pm and talks will kick off from 6:30pm sharp.


Spaces are very limited so please let us know if you can't make it so we can reassign your ticket.

See you soon :)