To Globally Position Ireland as the Recognised Leader in Enterprise Excellence
About this event
The Lean Business Ireland annual conference (Enterprise Excellence 2022 (VIRTUAL) will take place on 24th May 2022 on a secure Virtual Conference Platform. With the current economic environment, there has never been a more important year for organisations to learn, share and adopt Lean thinking and Lean management as the country continues its recovery from Covid-19.
During this unique Virtual Conference you will hear from industry experts from home and abroad, across the supply chain, on how a successful Operational Excellence programme in Ireland will be transformative in job creation and investment. Enterprise Excellence Ireland 2021 will be a virtual roadmap to where the opportunities and challenges may lay in adopting Lean thinking and practices within your organisation. Enterprise Excellence Ireland 2021 will be host to the who's who of the best and brightest Lean minds on all innovative matters and Global Lean practices.
The Lean Business Ireland annual conference is coordinated by BoxMedia as Event Management Partner to LBI. T: + 353 46 9773434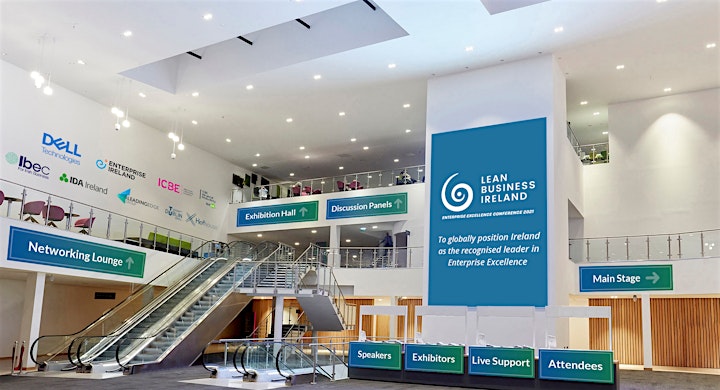 Organiser of Lean Business Ireland Annual Conference 2022
This event is organised by BoxMedia who are an Irish events company based in the Midlands who work in a number of industry sectors including: (Pharmaceuticals, Energy, Renewables, Data Centres, Environment, leisure, healthcare, etc) and provide communication platforms within these important Irish industry sectors.