Lean Construction Ireland Regional Collaborative Engagement Event
Description
Save the date
Lean Construction Ireland – Regional Engagement Seminar
"Applying Lean Construction for efficient and profitable construction projects

Expert speakers from Ireland, the UK and the United States
Brought to you by LCi in association with the Western Region CIF, Enterprise Ireland, IDA Ireland, Lean Business Ireland, ETB's, Skillnet and Local LEO
5.00 / 5.15 Registration / Refreshments and Networking.
---
5.15 / 5.30 Welcome and introduction, Richard Fitzpatrick, Chair Lean Construction Ireland and National Children's Hospital and Tara Flynn, Chair, Construction Ind ustry Federation, Galway Branch, Director, Paul Flynn Construction Ltd .
---
5.30 / 5.50 Industry Innovation in Procurement and Information Management. Bernard Pierce, Project Lead, HSE Estates ICT Project , The Health Service Executive
---
5.50 / 6.10 Perspectives on a Lean Construction Transformation Journey. Dr Steven Ward, Consultant, Lean Construct Ltd, Derek Hammond, Technical Manager, Tim Kelly Mechanical & Electrical Group Brendan Tracy, Site Supervisor and Lean Champion, Tim Kelly Mechanical an d Electrical Group.

---
6.10 / 6.30 Digital Technologies and BIM as an enabler of Lean Construction. John Wiegand, Senior Integration Consultant, Autodesk BIM 360, Autodesk USA and Perry Haughton, Director, BAM Construction
---
6.30 / 7.00 Discussion / Audience Questions and Answers with our Expert Speakers

---
7.00 / 7.10 Conclusions and Next Steps – Richard Fitzpatrick, Chair LCI

---
Attendees are invited to discuss the help and support that is available from governmental and other bodies on the display stands. LCI acknowledge the kind help and support of the following:
Please join us on an information evening on - Why should I start and Where can I get help"
Date: Thursday, 20th September
Location: The Connacht Hotel, Old Dublin Rd, Galway
Start Time: Registration from 5pm
The Event will include an Overview of Lean Construction, Presentations on Practical Case Studies and an Outline of What Help is available
PLACES ARE LIMITED.
Significant interest is expected, and early application for a place is recommended.
This is a free and open event as part of the all-island Lean Construction Ireland community of learning and practice; however, places are limited in number and attendance is strictly by ticket booking only. Please register above.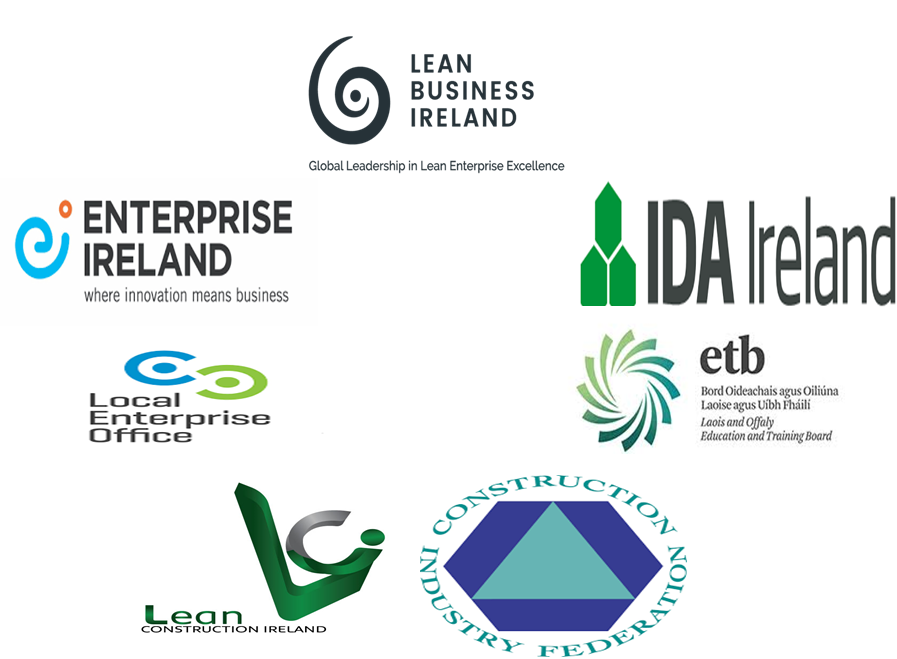 www.leanconstructionireland.ie
www.linkedin.com/groups/4332330
www.facebook.com/leanconstructionireland