Location
Bank Of Ireland
1 Grand Canal Square
Dublin 2 Docklands
Ireland
Description
You are welcome to join my upcoming Digital Marketing Tips for SMEs event while you still can.
Learn how to use SEO & Digital marketing to grow your website traffic in today's world
Why should you come why you still can?
Digital marketing and SEO are one of a kind industry. It's a fast-growing industry and more and more companies are hiring SEO and digital marketing specialists to help them grow their business.

Learn about SEO and digital marketing to get ahead of your competitors while you still can!

• Get your pen and paper! You will learn practical ways to improve your website ranking and reputation directly from our highly experienced and successful SEO and Strategy Marketing speaker.
This event is perfect for business owners/entrepreneurs (especially SME), marketers, bloggers, students and curious people.
• You will have the opportunity to network with fellow Dublin's Digital Marketers, learn best tips and ask questions.

About the speaker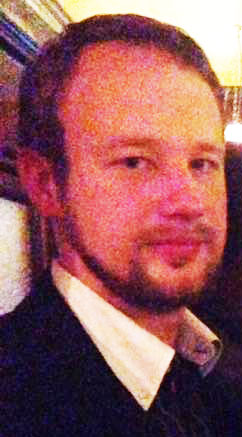 Filip Silobod is a digital marketing professional specialised in Search Engine Optimisation (SEO) at Aro in Galway.
He has been working for 3 years at Aro, company specialised in web design and digital marketing for hotels and other businesses. Filip doesn't focus only on SEO getting you free traffic to your website, but also on other marketing aspects and strategies for his clients, in order to attract more customers and convert into online sales.
Website: www.aro.ie
Twitter: https://twitter.com/aroebusiness/

Linkedin: https://uk.linkedin.com/in/arodigitalstrategy
Facebook: https://www.facebook.com/arodigitalstrategy/
Instagram: https://www.instagram.com/arodigitalstrategy/
Topics
- Understanding SEO and Google:
You will learn how does Google search engine work. It's history and what the future will be like. When you learn that, you will know what is and what to do in SEO. You don't need to be a scientist or web developer to understand SEO. However, logic, attention to detail and research are necessary.

- SEO + Digital marketing:
The aim of SEO and marketing is to get as many people to your website. SEO is one part of digital marketing, you will learn about the other relevant part of attracting new traffic to your site and standing out online.

- Optimising your site for SEO:
A series of practical things to do on your website that will help your traffic grow and convert.

- Content, content, content:
Content has been the buzzword for 2017 when it comes to SEO. Learn what kind and what is really needed from your content to help you get more traffic.

- Google my business and local SEO:
If you own or will own a business this is super important to you. You will learn all about Google my business, online reviews and rankings.

- Tools to use:
You will learn some very useful tools that will help you benchmark and monitor your online flow.

- The need for user experience:
User experience has become a big thing in digital marketing. Learn how to find ways to improve the user experience. Every website has at least one user's experience problem that the owner doesn't know about.

- How much time should you spend on SEO and digital marketing?
In order to get a steady influx of new traffic to your website SEO, digital marketing will require ongoing work. The question is how many hours or minutes per day or week.

- And much more!
Real life examples, tips and tricks you can use on any website, image, user experience etc are included
Agenda
17:45 PM - Welcoming in Bank of Ireland Grand Canal Square branch
17:45 - 18:25 PM - Networking with coffees and teas
18:30 PM: Speaker presentation and Q&A
20:00 PM - Drinks and Networking in nearby Pub "HQ Gastro Bar" (Grand Canal Square, Dublin 2, Ireland)
Event information
Date and time: 21st November 2017 at 17:45 PM
Location: Bank of Ireland Trinity, 1 Grand Canal Square, Dublin 2 (This Bank of Ireland branch is located opposite the Marker Hotel).
Location in Google maps: https://goo.gl/maps/jMMpybNzE8H2