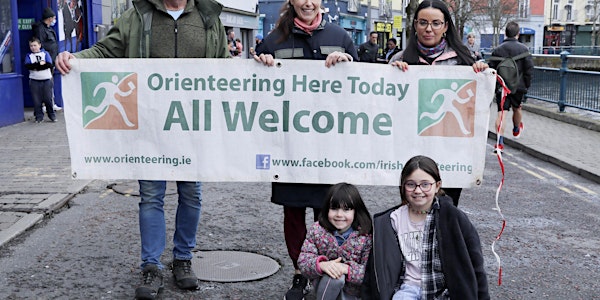 Learn to Orienteer
Learn orienteering through fun games and tasks, suitable for all ages and family groups Please select the ticket that best suits your group
When and where
Location
Connaughton Road Carpark Connaughton Road Carpark Sligo Ireland
About this event
Learn to Orienteer will take place in Cleveragh Park Sligo on various Wednesday evening from April to June. See schedule below.
You will learn all the orienteering skills you need through fun practical games and tasks inside the park. Orienteering is simply finding your way from one point to another using a map. Orienteering can either be a casual recreational activity while walking or a race, depending totally on your own attitude towards it.
Learn to Orienteer is open to all ages, please note for participants under 18years the following applies.
Children 8 and under must have a parent/guardian with them for the full session.
Children ages 9 to 12years parent/guardian must remain within the park but do not need to take part in the session. (*this excludes the Town Course on the last evening where all children under 16years must have an adult with them for the event)
Teenager 13 to 17years can attend sessions without a parent/guardian except for the town course on June 22nd. Over 16years can only attend without a parent/guardian.
All under 18 years must have parental consent to take part.
Schedule of Dates and Description of Sessions
20th April - Cleveragh Park - Tennis Court - meeting point table tennis table
4th May - Cleveragh Park - Tennis Court - meeting point table tennis table
25th May - Cleveragh Park - Pitch - meeting point Bottom of Centre Car Park
8th June - Cleveragh Park - Pitch - meeting point Bottom of Centre Car Park
15th June - Cleveragh Park Walking Trail - meeting point Bottom of Centre Car Park
22nd June - Sligo Town Map Run 6 Course - meeting point Connaughton Road Car Park