Leaving Cert Computer Science - Strand 1 Part 1 - Practices and principles
Description
Leaving Certificate Computer Science Off-Site
Strand 1 Part 1 - Practices and principles – Computational thinking + Computers and society
This one day workshop will be run on a Saturday to facilitate teachers and principals to travel and give the attendees the tools, skills, material and confidence to delivery.
Strand 1: Practices and principles
The overarching practices and principles of computer science are the behaviours and ways of thinking that computer scientists use. This strand underpins the specification and is fundamental to all learning activities. By becoming familiar with, and fluent in, the practices and principles that underpin good practise, students, develop their ability to manage themselves and their learning across the subject.
What will be covered?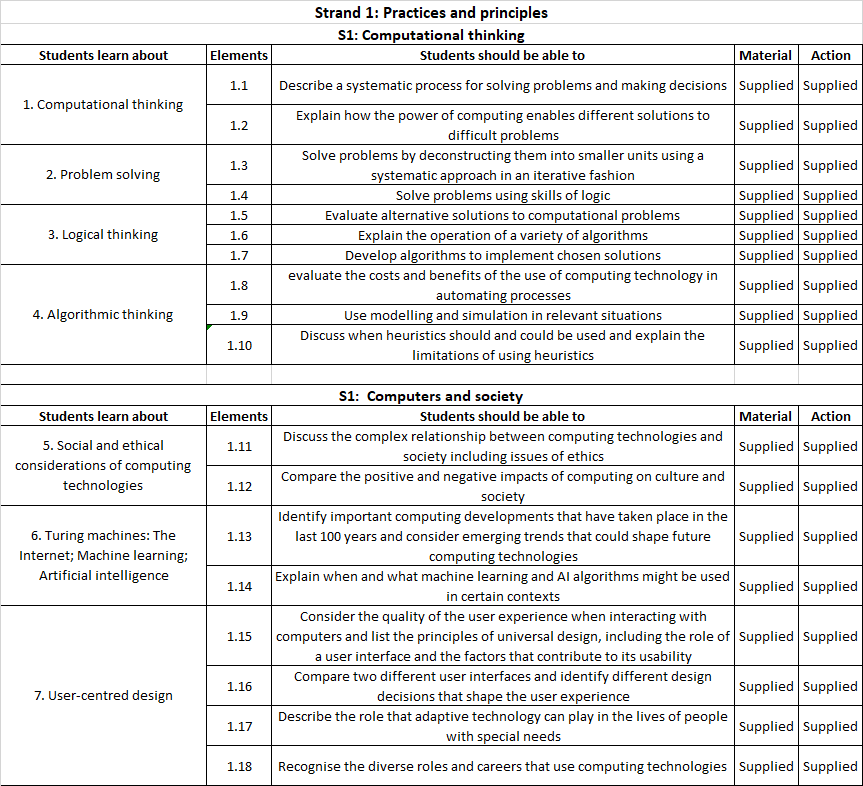 You will need a laptop on the day!
To get the most from the day you will need to download the following programmes onto your laptop:
Notepad++ & Python all are available free from HERE
We also cover this material as an in-house option where we visit your school. For further information please email trevor@computingatschools.ie