Leaving Cert Computer Science - Strand 2 Part 1 - Core concepts – Abstracti...
Description
Leaving Certificate Computer Science Off-Site
Strand 2 Part 1 - Core concepts – Abstraction, Algorithms + Computer systems
This one day workshop will be run on a Saturday to facilitate teachers and principals to travel and give the attendees the tools, skills, material and confidence to delivery.
Strand 2: Core concepts
The core concepts of computer science represent the major content areas in the field of computer science: abstraction, data and computer systems. Students engage with the cross-cutting concepts theoretically and practically in this strand. As their skills and knowledge develop, they engage in the applied learning tasks outlined in strand 3. Conceptual and practical classroom-based learning is combined with experimental computer-based learning throughout the two years of the course.
What will be covered?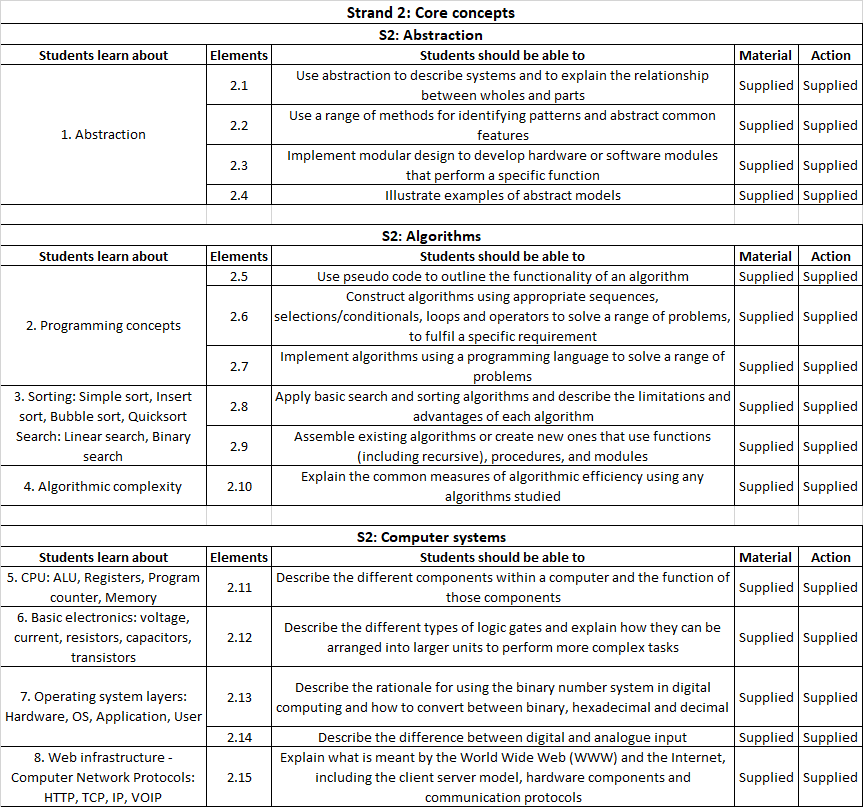 You will need a laptop on the day!
To get the most from the day you will need to download the following programmes onto your laptop:
Notepad++ & Python all are available free from HERE
We also cover this material as an in-house option where we visit your school. For further information please email trevor@computingatschools.ie