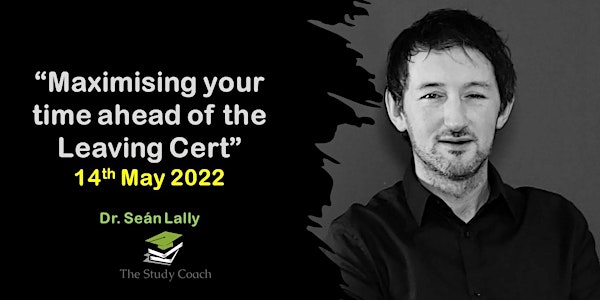 Leaving Cert Students - learn HOW to study to help you maximise your time!
Make life as a Leaving Cert student easier by LEARNING HOW TO STUDY. Brought to you by award winning Dr Seán Lally, The Study Coach
About this event
In this online seminar for those in Leaving Cert you will learn how to:
Use what we now know about the brain and the science of learning to make significantly positiver gains on a consistent basis with your study
develop the skills to better understand any material you encounter
quickly build a powerful and reliable memory
strengthen your ability to focus and increase your attention
avoid making the mistakes nearly every student makes and what to do instead
become significantly more effective and efficient with your time
put a specific structure on each session to optimal your results
build your confidence in approaching any goals and how to reach them
reduce the anxiety and stress often associated with exams and study.