Join us to listen and reflect on next Sundays Gospel in Advent time. All welcome, no experience needed.
About this event
Lectio Divina is an ancient and simple way to pray with scripture. It requires no knowledge of scripture, no preparation, no pressure. All it asks for is time and presence - that the group listen to the Word, notice where the Jesus story meets their story and consider how they might live their lives from seeing that connection - from seeing God in all things.
This Advent we will spend an hour or so with the Sunday Gospel. No one will be under pressure to speak, share or read, so come as you are and relax by the sea with the Sunday Word.
This Advent we start into Luke's Gospel which is a really inclusive and joyful account of Jesus life. I'll have a resource in the new book of reflections for Sundays called 'The Deep End' (Jane Mellett and Triona Doherty) which I'll use to share helpful reflection and a question for the week ahead. You just come along as you are - you need to bring nothing but yourself.
There is a suggested donation of €10 for 4 sessions, but please don't let cost be any issue - you are welcome to come regardless of donation.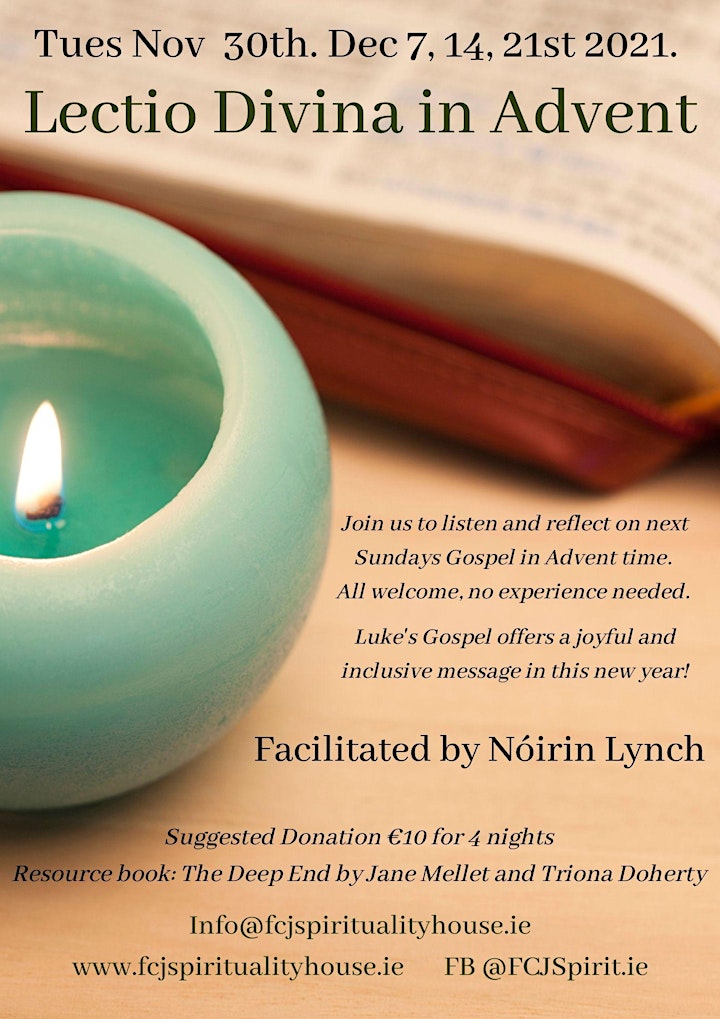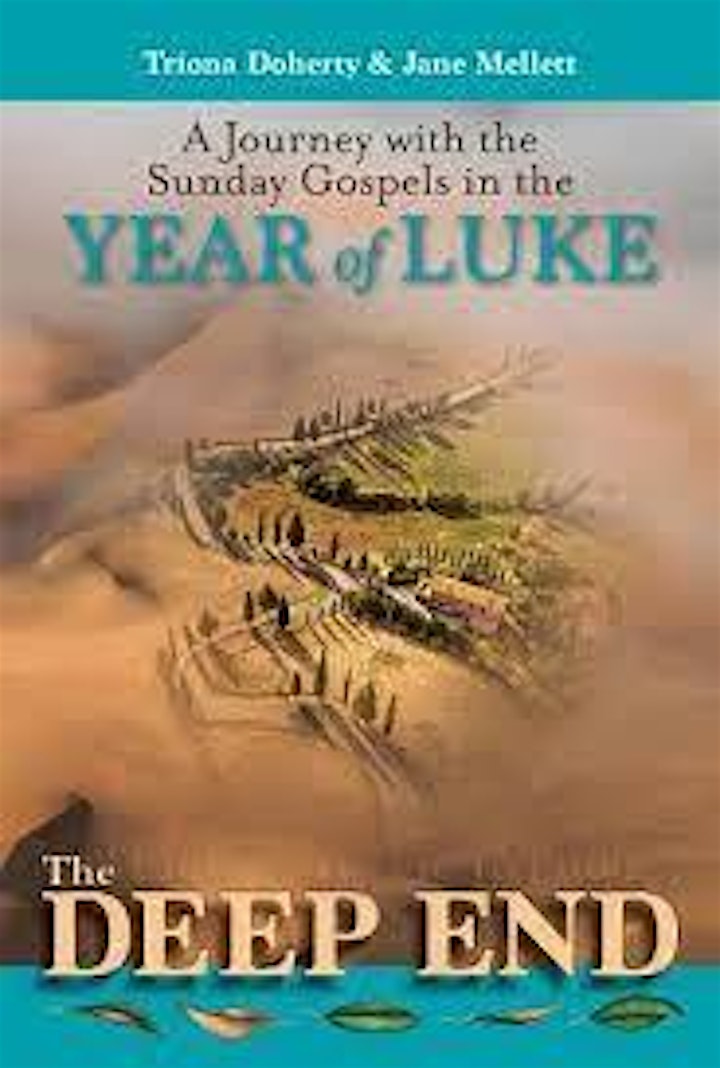 Organiser of Lectio Divina in Advent
All our events are offered in a spirit of generosity to locals and friends of the FCJ sisters. Donations to cover costs are suggested, but each person may contribute according to their means and ability. We offer booking online and card payments onsite is possible.
The House has been a haven for summer holidays and retreats for the FCJ sisters, and we hope to keep that calm, contemplative atmosphere, where hospitality is a cornerstone, alive. We invite you to join us as we develop this beautiful space into a welcoming oasis for all who seek, on the west coast of Clare.