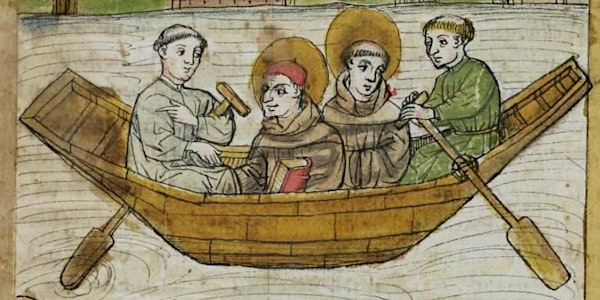 Lecture: Making Europe: Columbanus, Robert Schuman, and the Idea of Europe
When and where
Location
The Royal Irish Academy 19 Dawson Street Dublin Ireland
Description
As part of the European Year of Cultural Heritage 2018, join Dr Alexander O'Hara, Honorary Research Fellow in the Department of Medieval History, University of St Andrews, for a stimulating and timely lecture entitled 'Making Europe: Columbanus, Robert Schuman, and the Idea of Europe'.
In 1950, amidst the aftermath and devastation of World War II, a group of European statesmen and scholars met in the sleepy market town in Luxeuil-les-Bains in eastern France. Gathering to commemorate the 14th centenary of the birth of the Irish saint and monastic founder, Columbanus (c. 550-615), the group also discussed plans for the future of Europe. One of the leading figures at this congress was Robert Schuman, French Foreign Minister and founding father of the modern European Union, whose foundation can be traced to that time.
This lecture will explore the unexpected and surprising influence of Columbanus on Schuman, and how an Irish immigrant from the periphery of Europe was one of the first to voice the concept of a united Europe.
Time & Date: 6pm, Thursday, 15th November 2018
Venue: Royal Irish Academy, 19 Dawson Street, Dublin 2
Admission: Free
Following the lecture, Dr Elva Johnston (UCD) will launch two books by Dr O'Hara, Columbanus and the Peoples of Post-Roman Europe and Jonas of Bobbio and the Legacy of Columbanus: Sanctity and Community in the Seventh Century, both published by Oxford University Press in 2018.
The event is free to attend but registration is required: